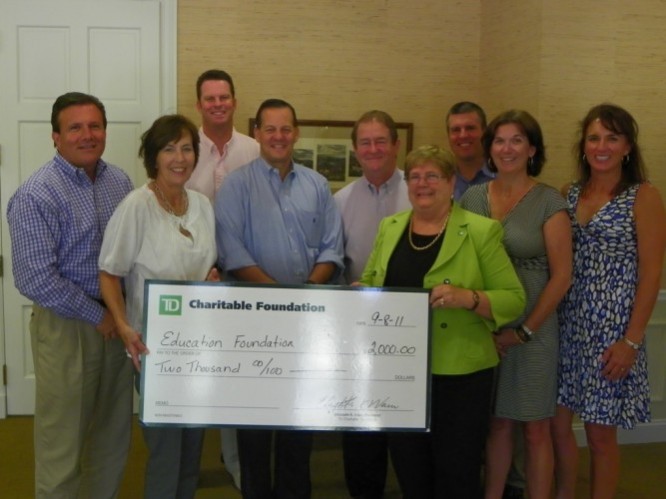 VERO BEACH — TD Bank, through the TD Charitable Foundation, recently donated $2,000 to the Education Foundation of Indian River County as part of the bank's commitment to giving back to the community. The funds will be used to support the Education Foundation of Indian River County's Sneaker Exchange Program.
The Sneaker Exchange program keeps economically disadvantaged children on a path of learning by providing them a pair of durable sneakers to participate safely in all school activities, comfortably, and proudly. Every public school in Indian River County is served by this program. There are 55 scheduled exchanges for the elementary students at the Payless ShoeSource from September through May. Secondary students receive vouchers that are redeemable for a new pair of sneakers. School coordinators help to identify children in need using the Free and Reduced Lunch Report.
"These funds are so important to the children we serve. It's a win-win situation for our students in need, as the money will provide 100 students a new pair of socks and sneakers," said Education Foundation Board Member and Program Liaison Debbie Biedenharn. "This is the first step in helping them to have a successful school day."
A staunch commitment to active involvement in the local community is a vital element of the TD Bank philosophy. TD Bank, America's Most Convenient Bank® and the TD Charitable Foundation provide financial and other support to affordable housing initiatives, financial literacy and education and the environment, many of which focus on improving the welfare of children and families.