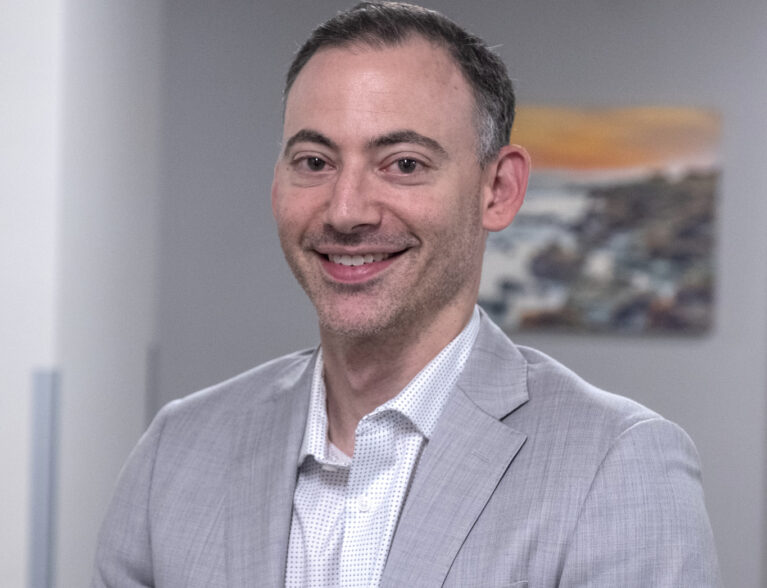 If you suffer from shoulder pain, you aren't alone. Shoulder pain is one of the most common regional pain syndromes, affecting between 18 percent and 26 percent of adults, according to studies. Shoulder pain can be minor and infrequent or persistent and disabling, making it difficult to carry out daily activities at home and in the workplace.
The good news? Dr. Jacob Connelly of South Florida Orthopedics and Sports Medicine, which has offices in Tradition and Stuart, says treatment for shoulder problems and pain has improved dramatically in recent years. "The new technology for shoulder replacement surgery is fantastic. Both the implant technology and technical skill have made for much better outcomes," he says.
Computers now provide 3D images to show exactly where the shoulder implant should be placed – a major difference over how it was before. This allows the surgery to be tailored specifically to the individual patient.
"Shoulder replacement is a whole new operation compared to what medicine could offer in the past," according to Mayo Clinic. "Advances include contemporary replacement implants, individualized planning and execution, and comfortable recovery.
"Shoulder replacement is one of the most successful orthopedic surgical procedures today, and it is commonly performed. In fact, 258 of every 100,000 people living in the U.S. have a replaced shoulder."
In younger people, shoulder pain is more likely to be due to an accident or injury, while older people often have pain due to natural wear and tear that occurs in the shoulder joint and the rotator cuff tendon. Over time, this damage may result in persistent pain – which can be aggravated by injury.
Dr. Connelly treats many patients who do not require surgery, but for patients that need surgery, the improvements can be dramatic.
"We can do shoulder replacement surgery at any age; there is literally no limit," he says.
"One of the things we ask younger candidates to consider is the effect of weight limits on what they will be able to lift after the surgery is done. If their lifestyle or job is impacted by that, we encourage them to take that into account before deciding what to do. We always have our patients consider all risks and benefits carefully before making a decision."
Dr. Connelly suggests a post-surgery lifting limit of 25 pounds to his patients.
"Not only is rehab time a lot shorter than it was some 20 years ago, but today's 'parts' last much longer," Dr. Connelly continues. "Many surgical procedures can be done on an outpatient basis, with a return to your previous life in a mere three months. The new shoulders are a lot more stable than they used to be."
Data from British medical journal The Lancet shows that approximately 90 percent of shoulder replacements last longer than 10 years and patient-reported benefits are sustained.
Earlier this year, the Illinois Bone and Joint Institute estimated that there are about 80,000 total shoulder replacements performed each year in the U.S.
Your shoulder is made up of three bones: your upper arm bone (humerus), your shoulder blade (scapula) and your collarbone (clavicle), according to the American Academy of Orthopedic Surgeons, which notes that most shoulder problems fall into four major categories:
Tendon inflammation (bursitis or tendinitis) or tendon tear
Instability
Arthritis
Fracture
Other less-common causes of shoulder pain are tumors, infection and nerve-related problems.
For those who would like to avoid surgery if possible, WebMD has these suggestions:
Listen to your body. If your shoulder gets sore after any activity, don't ignore it. If it doesn't go away, see your doctor.
Stay in shape. Keep your body in good physical shape with regular exercise and a healthy diet.
Exercise the right way. Warm up before you work out. Start slowly if you haven't done a sport or activity in a while.
Be careful at work. Use good posture, follow the rules for safe lifting and take a break for a couple of minutes every hour. If you work at a desk, make sure your workstation is set up so that you can comfortably use your computer.
Don't strain to reach what you need.
Dr. Connelly says people needing care for a shoulder problem should look for a doctor who is "very experienced in the field and has had specific shoulder training. If it's been a while since medical school graduation and the end of training, be sure the doctor has kept up with the latest technology and literature," he says.
"The goal should always be to have the patient get back to doing whatever it is they want to [as soon as they safely can]. Every surgeon should be excited about the patient doing well."
Jacob Connelly, MD, is an Orthopedic Surgeon with fellowship training in sports medicine and arthroscopic surgery. He earned his medical degree from the University of Florida in Gainesville and completed his orthopedic surgery residency at the University of Arkansas for Medical Sciences. He received additional specialty training in the field of arthroscopic and minimally invasive surgery as a fellow at the Southern California Orthopedic Institute in Los Angeles. Dr. Connelly is accepting new patients at South Florida Orthopedics and Sports Medicine in Tradition at 9401 SW Discovery Way, Port St. Lucie, 772-288-2400.