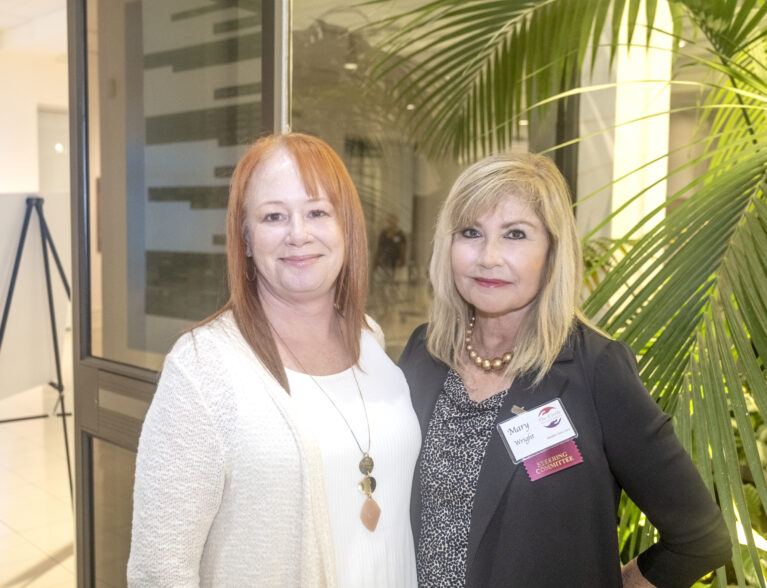 Wanting to "enhance lives through art," a philanthropic group of women circled the wagons at the Vero Beach Museum of Art to vote on which of the museum's educational and outreach programs to fund for the upcoming season during their annual Circle Closing Reception.
"Thank you all for your commitment to the Vero Beach Museum of Art," said Brady Roberts, VBMA executive director/ CEO. "Since the Circle started in 2009, you have raised over half a million dollars. You are women on a mission, and it's paying off."
Before giving an overview of the programs under consideration, Robyn Orzel, VBMA director of development/assistant executive director, thanked the committee for all their hard work throughout the year.
"It's honestly been my honor and privilege to be part of this process over so many years.
This past year has been one of introspection, change, action and growth," said Orzel, before commenting that there were five programs under consideration and a total of $45,080 to award.
Each Circle member is allowed one vote, and Orzel suggested they vote for the program that "touches your heart the most."
She promised that she and the rest of the VBMA staff would do everything in their power to find funding for any programs they did not choose.
As ballots were being tallied, Trudy Powers Hoffman, Circle co-chair with Susan Kintner, gave members an update on the past year's achievements, highlighting key items from the strategic plan.
This included the addition of 30 new members, an increase in financial impact to $45,080, and planning for the launch of a website. Additionally, they published their first Circle brochure, a strategic plan booklet and their first newsletter in more than 10 years.
Powers Hoffman said that at the request of members, they had initiated alternative ways for members to donate additional monies to the fund, such as celebration gifts, memoriam, tributes and appreciation.
After ballots were counted, Powers Hoffman announced that members had chosen to provide $37,953 to fully fund the Museum Explorations program, and to partially fund an expansion of the A+ Art program with the remaining $7,127.
The Museum Explorations program was launched in 2018 in partnership with the school district to "enhance visual literacy, critical thinking and socio-emotional learning through art museum experiences." As many as 60 students visit at a time and receive an art kit, during this multi-sensory arts engagement.
The A+ Art program was launched in 2017, also in partnership with the school district, to promote self-empowerment and personal expression, with students learning relaxation, music and movement, and team building by viewing exhibits and making their own art at the museum.
Ladies are invited to join the Circle, which will next meet on Nov. 16 at the 2023-2024 Opening Tea. For more information, visit VBMuseum.org.
Photos by Joshua Kodis