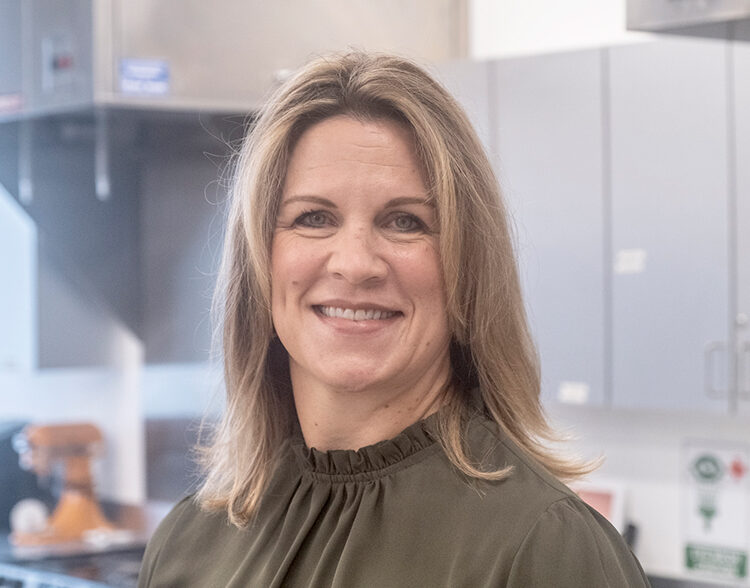 Ask almost anyone what's most beneficial about the Mediterranean diet and they'll likely say it's good for your heart. But ongoing studies indicate that's just the tip of the iceberg. There are lots of other reasons your body will love you for adopting this easy-to-follow, time-tested food plan.
Prof. Stacy Ferrari of Keiser University Port St. Lucie Dietetics and Nutrition Department said new information unearthed by the studies is compelling. "We've known since the 1950s that this eating plan, coupled with walking and physical activity, makes people healthier, but evidence just gets stronger and stronger in these additional findings," she said.
Throughout the years, the Mediterranean country of Spain has been one of the world's healthiest countries and it was named No. 1 in the 2019 edition of the Bloomberg Healthiest Country Index, which ranks 169 economies according to factors that contribute to overall health.
Researchers in that country have long studied the beneficial effects of the Mediterranean diet combined with physical activity and healthy socializing for reducing pain for seniors.
"The emphasis on fresh fruits and vegetables, as well as the use of olive oil and a major reduction in the consumption of red meat, constitute an anti-inflammatory eating plan," said Ferrari.
That is a quite the big benefit since a recent Harvard University study found that chronic inflammation is associated with heart disease, diabetes, cancer, arthritis, and bowel diseases like Crohn's disease and ulcerative colitis.
Most people think that frailty is a normal part of aging, but the renowned Framingham Study, which began in 1948 and is ongoing with a third generation of participants, has gathered data connecting the Mediterranean diet with reduced frailty statistics. And a National Library of Medicine report concurs – a higher adherence to the Mediterranean diet was associated with lower odds of frailty.
An article in Psychology Today called the Mediterranean diet as close as you can get to a "one-size-fits-all" food plan that can benefit just about everyone. The article also stated that research indicates that the Mediterranean diet may help reduce the risk of depression because the components of foods typically included in the diet protect against inflammation and damage to brain cells.
"Study after study has made the connection between omega-3 fats [which are abundant in the Mediterranean Diet] and brain health," says Ferrari.
Claudia Satizabal, Ph.D., assistant professor of population health sciences with the Glenn Biggs Institute for Alzheimer's and Neurodegenerative Diseases at UT Health San Antonio, is the lead author of a study that found that, even at younger ages, a diet that includes substantial omega-3 fatty acids will start to protect the brain from many of the indicators of aging seen beginning in middle age.
The Mediterranean diet is also good for losing weight and avoiding obesity. Even though it "doesn't count calories or macros, there's considerable evidence for its effectiveness for losing weight and keeping it off," according to Everydayhealth.com. "A study published in Nutrition & Diabetes, for example, followed over 32,000 subjects over 12 years and found that those who ate a Mediterranean-style diet had a lower risk of becoming overweight or obese than those who did not."
Ferrari believes that nonalcoholic fatty liver disease is becoming the "third rail" of obesity – but for every kilo of weight lost, risk is reduced and liver function is significantly improved.
"A systematic review published in the American Journal of Medicine compared a Mediterranean diet with other weight loss diets (such as a low-carb plan) and concluded that it produced similar results. A study in the British Journal of Nutrition even found that adherence to a Mediterranean diet led to a twofold increase in the likelihood of weight loss maintenance," she said.
If the thought of significantly changing your diet is overwhelming, start gradually.
"Substitute one meatless meal a week," said Ferrari. "Start with three daily servings of fruits and vegetables and gradually work your way up to the recommended five."
We eat processed food high in salt and fat that are tasty land addicting, so, again, Ferrari suggested going slow. "Replace some of your usual snacks with a small piece of cheese or yogurt," she said. "Give your taste buds time to adjust."
If you think some of the new plant-based meat substitutes might be a path to the Mediterranean Diet, they are not, according to Ferrari. "Unfortunately, no. They, too, are highly processed and don't fit the natural and healthy parameters of the foods we look for in the Mediterranean Diet," she said.
Prof. Stacy Ferrari has a Master of Public Health in Nutrition degree from UNC (Chapel Hill). She is a Registered Dietician and a Nutritionist with the Academy of Nutrition and Dietetics, and a Licensed Dietician and Nutritionist in the State of Florida. She has been on staff at Keiser University's Port St. Lucie campus for five years, where she teaches Advanced Nutrition and Medical Nutrition Therapy.