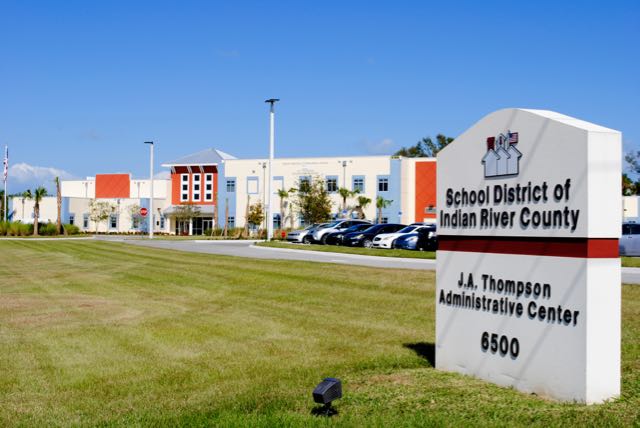 What happens if the school district exhausts all reasonable means in its ongoing efforts to recruit more Black teachers to Indian River County, only to see little or no improvement in the racial diversity of the faculties in our public schools?
"We're fighting an uphill battle," School Board Chair Peggy Jones said in a phone interview Sunday, four days after a workshop meeting between representatives from the district and local NAACP chapter. "But if you don't fight, you'll never get there."
Getting there, however, won't be easy. It might not be possible – not in the foreseeable future, anyway.
The hard truth is: Convincing young Black teachers, just out of college and possessing the required certification, to move to this county is a daunting task, given the challenges presented by the financial, social and political climate in which we now live.
But a federal court demands the school district make a sincere and comprehensive attempt, working jointly with the county's NAACP leadership to create and implement a plan to attract, interview and hire more diverse teaching staffs.
That mandate is part of a desegregation order that dates back more than 55 years – to the Civil Rights era, before the assassinations of Martin Luther King Jr. and Bobby Kennedy – and remains in force to this day, still an embarrassment to our community.
The 1967 court order was issued three years after four parents sued the school district, claiming Black students were sent to separate and inferior schools.
In 2018, the court gave the school district credit for fulfilling some of the desegregation order's requirements in the areas of facilities, non-instructional staff and administrative staff.
But until the arrival of Schools Superintendent David Moore three years ago, the order was treated as little more than a nuisance.
Now, it's a priority, and the district continues to address the more meaty issues, especially the requirements pertaining to adding Black teachers and closing the achievement gap between Black and white students.
Under Moore's leadership, the percentage of black teachers in our school district has, in fact, increased from 9 percent to 12 percent. That's still below the percentage of black students, which has risen to 19 percent (excluding charter schools), but it's a significant jump when considering the impacts of the COVID-19 pandemic and a national teacher shortage.
Jones is hopeful the federal court judge presiding over the case will see the improving numbers, recognize the district's efforts and remove the order as soon as next year.
"We've made progress in all areas, but there's still work to be done," she said. "We're continuing to work with the NAACP to address the remaining issues, including the hiring of African-American teachers."
Local NAACP President Tony Brown expressed his respect for Jones' record on race during her 11 years as Sebastian River High School's principal, saying, "At one time, she had more African-American teachers on her campus than the rest of the district combined."
But he's still not satisfied, arguing that the school district's recruiting teams should include representatives who are more likely to appeal to Black teaching candidates because they know the community, and perhaps, attended the same colleges and universities.
"You don't send a football coach to recruit a tennis player," Brown said, adding that recruiters should have the authority to offer contracts "on the spot."
He also urged that the district's recruiters start early, engaging with local students while they're in high school in hopes of spurring their interest in going to college – possibly Indian River State College – to become teachers and persuading them to return here to work.
Jones welcomed Brown's suggestion, so much so that she requested the NAACP's assistance in recruiting black teachers.
"We'll take all the help we can get," she said. "We need to do a better job of partnering with the NAACP."
But will it be enough?
As Jones pointed out: Our district is competing with others in the state, as well as nationally, for a shrinking number of qualified candidates.
She said the percentage of America's college graduates pursuing careers in education has plummeted to 9 percent. Of that small fraction, she added, "only 8 or 9 percent" are Black.
Even Brown conceded that most Black college students – as is the case with students of all races – are opting for more lucrative professions, such as in the fields of technology, business, medicine and law.
"The money is bigger," he said, "and the headaches are less."
Compounding the problem here is a troubling lack of affordable housing for entry-level teachers, who must find a place to live and pay their bills on a starting salary of $47,500.
"When you look at the cost of living in this county," Brown said, "that's a major factor working against us."
But not the only one.
The dwindling pool of candidates allows teachers to be more selective in choosing where they want to work. This is especially true for Black candidates who know many school districts are desperately seeking to diversify their faculties.
So why would young Black teachers, particularly those who have no prior connections to our community, choose to come here?
The county's population is 74 percent white, and has an average age of 54.2 years. Of the people who live here, only 9.5 percent are Black and just 18.5 percent are between the ages of 20 and 39.
And if these Black teachers are single, which is not uncommon for people in their early-to-mid 20s, what nightlife or other social offerings do we have to entice today's young people?
Where would they go to meet – in any sizable numbers – other young, Black, college-educated people? Orlando? Miami? Jacksonville?
That's a long way to drive for a date, though Brown disagreed, saying that traveling on weekends is "not really an issue for young people these days."
Then there's the current tone in Tallahassee, where Florida teachers are being targeted by wrongheaded new laws that exhibit an unprecedented hostility toward the profession.
It's surprising anyone would want to be an educator in this state, where teachers – regardless of race – risk being fired, sued or held up to public ridicule by an intolerant, government-endorsed, parental-rights mob bent on seizing control of our public schools.
Brown acknowledges all of the challenges mentioned above, but he still believes the school district can do a better job of recruiting and retaining Black teachers.
And if that doesn't work?
If the district embraces the NAACP's recommendations and expands its efforts, only to see no tangible improvement?
"If you do everything you can – if you do everything you're supposed to do and you can document what you've done – and you still can't hire more African-American teachers?" Brown said. "Then there's nothing I can say."
Certainly, there's more work to do before the school district can take its case back to federal court with any realistic hope of getting the desegregation order removed. But there's only so much that can be done.
Will it be enough?