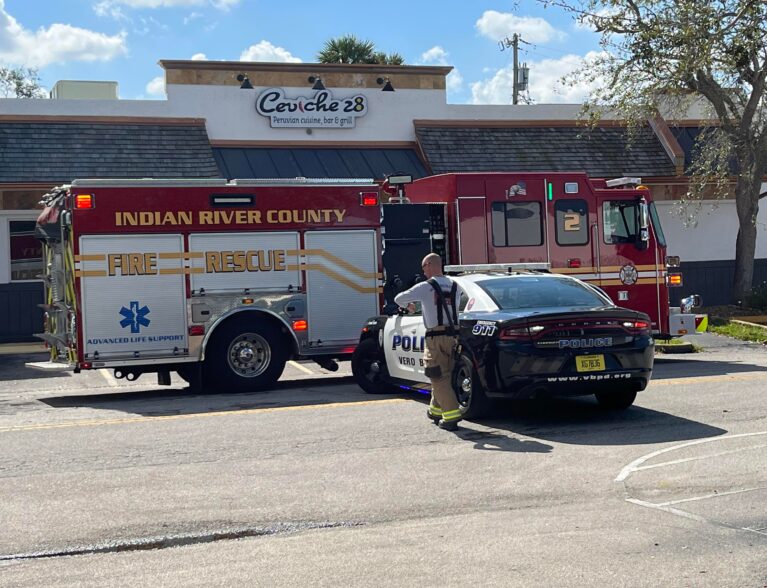 Update: Vero Beach police issued an all clear at 12:20 p.m. Wednesday after a gas line that leaked earlier in the day was repaired, officials said.
Earlier story:
VERO BEACH — A gas line leak led officials to evacuate several businesses on 22nd Street Wednesday, police said.
The gas line ruptured from construction in the area, Vero Beach police said. The leak was in the 700 block of 22nd Street of Miracle Mile, officers said.
"In an abundance of caution, all businesses on 22nd Street between 7th and 8th avenues have been evacuated until the line is shut off," police said in a statement.
Caution tape could be seen roped between several buildings in the vicinity. Indian River County Fire Rescue crews were also at the scene.
It was unclear when the leak was expected to be repaired.