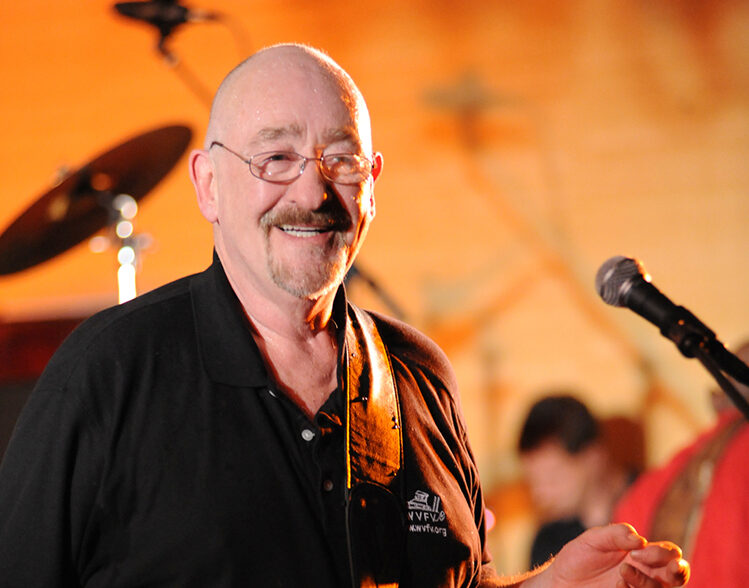 Even though it's nearly a month along, the year still has its beginnings, especially when it comes to the Live! From Vero Beach concerts at the Emerson Center. The new year kicks off musically Thursday, Jan. 26, at 7 p.m. with a performance by guitarist Dave Mason, who was inducted into the Rock & Roll Hall of Fame in 2005 as the guitarist for the rock group Traffic. Jan. 26. Tickets are $45 to $70. Next up is Classic Albums Live performing Fleetwood Mac's "Rumours" album. This is the album with the iconic "Go Your Own Way." They perform next week, Thursday, Feb. 2, at 7 p.m. Tickets are $35 to $85. Get tickets by calling 800-595-4849 or visit MusicWorksConcerts.com. The Emerson Center is at 1590 27th Ave., Vero Beach.
The Emerson Center is also the place to learn about Sea Turtles: A Conservation Success Story. The lecture will be part of the Emerson's E-Series and will feature Kendra Cope, the founder and executive director of Coastal Connections. It begins 7 p.m. Tuesday, Jan. 31. The E-Series is a program presenting speakers designed to "Engage, Educate, Entertain." Admission is free, but organizers do suggest a $10 donation. For more information, call 772-778-5249 or visit TheEmersonCenter.org.
If classical is more to your liking, consider the Atlantic Classical Orchestra's first concert of its 2023 Masterworks series. The concert includes Bernstein's "On the Town" Three Dance Episodes, Korngold's Violin Concerto performed by Leonid Sigal and Dvorak's Symphony No. 9 "From the New World." David Amado conducts. Tickets are $30 to $65. The concert begins 7:30 p.m. Thursday, Jan. 26, at the Community Church of Vero Beach, 1901 23rd St., Vero Beach. Call 772-460-0851 or visit AtlanticClassicalOrchestra.com.
The Vero Beach Museum of Art is the spot for high style this weekend when it opens "Rolling Sculpture: Streamlined Art Deco Automobiles and Motorcycles." The glamor kicks off at 6 p.m. Friday, Jan. 27, with its Art Gala 2023: Art in Motion. Tickets to that gala are $600. The exhibition itself runs through April 30 and explores seismic changes in design inspired by aircraft, railroads and automobiles. It comprises 20 rare sleek cars and two automobiles. Adding to the excitement will be Catherine Futter, curator of decorative arts at the Brooklyn Museum. As part of the museum's International Lecture Series, she will speak on "From Paris to Vero Beach: Art Deco Design 1918 to 1939" beginning 4:30 p.m. The Vero Beach Museum of Art is at 3001 Riverside Park Dr. Admission tickets are $8, discounts available. They can be purchased online only at VBMuseum.org. For more information call 772-231-0707.
The delightful "Mangroves and Moonlight" annual fundraising event runs 5 p.m. to 8 p.m. Saturday, Jan. 28, at the Environmental Learning Center. The fundraiser includes cocktails, small plates by Wild Thyme Catering and music by East Harbor. Tickets are $125. The Environmental Learning Center is at 255 Live Oak Dr., Vero Beach. 32963. Call 772-589-5050 or visit DiscoverELC.org.