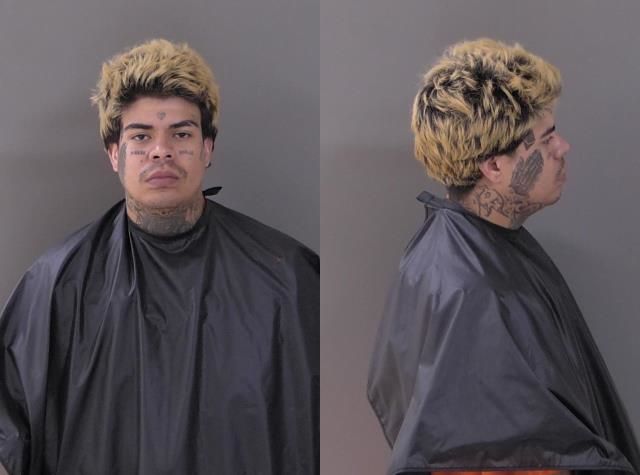 VERO BEACH — A 25-year-old man who police said fired three shots toward a vehicle during a heated altercation with two other men, was jailed Monday. There were no reported injuries in the incident, officials said.
"The victims fled the area before police arrived," Vero Beach police spokesperson Master Officer Darrell Rivers said.
Dominique Colon Reyes was charged with three counts of discharging a firearm in public, three counts of shooting or throwing a deadly missile and carrying a concealed firearm. Colon Reyes was held Tuesday at the Indian River County Jail without bond.
Colon Reyes' booking information listed him as having a Washington state address, while his arrest report showed he was living with a relative in Vero Beach.
Vero Beach police responded to reports of gunfire at 1:34 a.m. Monday outside of Filthy's Fine Cocktails & Beer in the 1200 block of 16th Street. An employee told police a man, later identified as Colon Reyes, argued with two other men inside of the business after they called Reyes a racial slur, reports show.
The altercation trailed into the south parking lot. The men got into a white Range Rover and drove off when Colon Reyes pulled out a gun and fired several shots toward the vehicle, reports show.
Colon Reyes left the area in a red Dodge Charger and then stopped by his relative's home on 16th Avenue Southwest to hide the gun, officials said. Police later found the 9 mm Ruger pistol inside a black bag in a cardboard box in the living room of the residence, reports show.
Officials said Colon Reyes drove from the home and was stopped by Indian River County sheriff's deputies at 19th Street Southwest and 20th Avenue.
Deputies searched the Dodge and found a black 9 mm Glock magazine containing 10 rounds, a gold 9 mm round and six TulAmmo rifle rounds, reports show. Police found three 9 mm bullet casings near where Colon Reyes' vehicle had been parked in the Filthy's parking lot.
Police arrested Colon Reyes and booked him into the county jail. Colon Reyes has an arraignment at 8:45 a.m. Sept. 15, court records show.