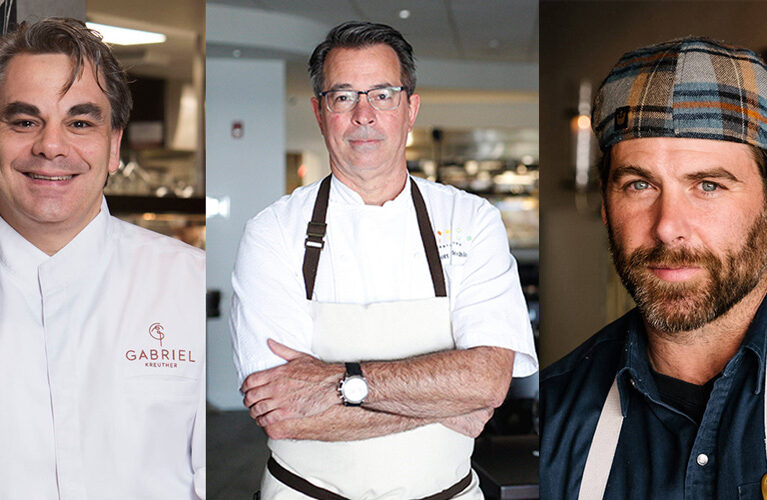 It's not every day that a Michelin-starred chef from New York and the chef from the hottest restaurant in Palm Beach come to our island to collaborate with one of Vero's top chefs on a special dinner.
But that's exactly what will be happening March 2 when two big-time out-of-town chefs – Gabriel Kreuther, owner of the eponymous restaurant in New York, and Clay Conley of Palm Beach's Buccan – join Vero's Scott Varricchio in putting on a wine-pairing dinner at Citrus.
Billed as "Dinner by the Sea," the three chefs will prepare a six-course feast – with wine pairings orchestrated by Benjamin Rodney, a former sommelier at the Gabriel Kreuther restaurant – for 100 people who each will pay $350.
Kreuther, a native of Alsace, held posts at Michelin-starred restaurants in France and Switzerland before arriving in New York in 1997, where he worked at La Caravelle, Jean Georges, Atelier and The Modern before opening his own restaurant a half dozen years ago.
His restaurant Gabriel Kreuther very quickly won a Michelin star, and was awarded its second Michelin star in 2019.
Conley, who grew up in a small town in Maine, spent a decade in his 20s working at superstar chef Todd English's restaurants. He moved to the Mandarin Oriental in Miami in 2005 and took over Azul, the hotel's fine dining restaurant, where he won a 2008 StarChefs.com South Florida Rising Stars Award. In 2011, Conley opened Buccan, which many credit with sparking a Palm Beach dining revolution. He was a James Beard semifinalist in 2012, 2013, 2017 and 2018.
Varricchio, viewed by many as 32963's most creative chef, worked in big-time kitchens in New York – including the legendary French restaurant La Cote Basque – and the two Michelin star restaurant Picasso at The Bellagio in Las Vegas before coming to Vero and opening Citrus more than a decade ago.
Varricchio said he is excited at the prospect of teaming with Kreuther and Conley to prepare a half dozen dishes he expects Vero gourmets to long remember.
"With a little luck," Varricchio said, "we will try to make this special dinner by the sea an annual event."