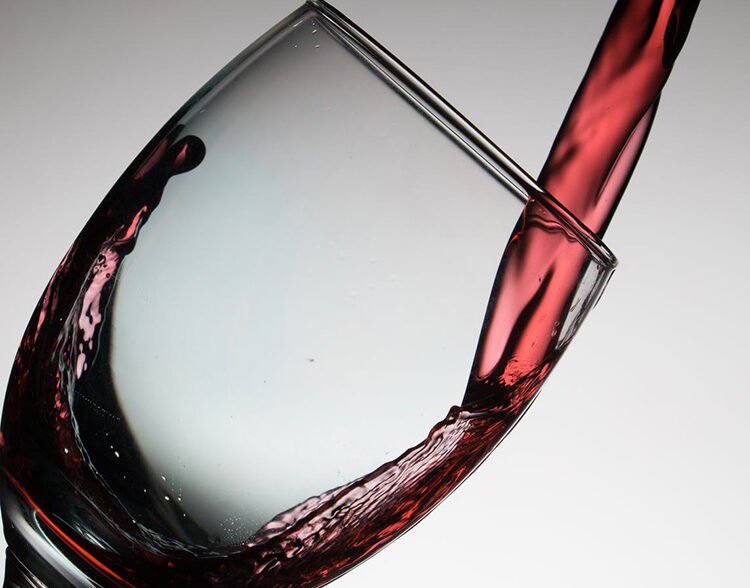 Since the start of the pandemic, which has seen us greatly cut back on our dining adventures, I have looked forward to the monthly wine-pairing dinners on the open-air porch of Heaton's at the Vero Beach Hotel & Spa.
With a breeze off the ocean wafting through the seaside restaurant, there has been little reason to worry about the vaccination status of diners at nearby tables.
But last week brought us a two-fer: In addition to a Wednesday outing at Heaton's – which on this occasion featured a great introduction for us to some excellent California wines – we finished the week with a French wine-pairing dinner at Vinz Wine & Dine in the open-air atrium of Pelican Plaza.
While Heaton's has had something of a monopoly on island wine-pairing events in recent months, Vinz proprietor Zandra Simm has held a number of them over the years – I recall reviewing one of her first in 2014 – and this week's sold-out Vinz dinner pairing featured the offerings of one of Vero's top chefs, Ben Tench!
Longtime residents will remember Tench from his highly regarded island restaurant, Tangos, where he reigned for 17 years before shutting it down to become executive chef at The Moorings Yacht & Country Club.
The big news for Tench fans is he now has left The Moorings after seven years, and has taken over as executive chef at Vinz – where he will try to replicate the success he had on Ocean Drive a decade ago with Tangos.
Tench was joined for this wine pairing by his visiting son, Trey, who grew up in his father's Vero kitchens, went on to study culinary arts, and now is executive chef of the trendy small-plates restaurant at the historic Willets Distillery on the Kentucky Bourbon Trail in Bardstown, Ky.
The best way to write about these two quite-different experiences is chronologically.
The Heaton dinners each month feature a different winemaker, and the hotel's chefs then develop a menu that pairs with the wines.
This approach tends to showcase the best vintages from each winemaker's vineyards, and in recent months, the wines have at times overshadowed the dishes they are paired with. The most-recent dinner featuring the wines of Stonestreet Estate Vineyards was no exception.
Stonestreet's vineyards sit on the side of an expansive mountain estate that towers above the Alexander Valley in Sonoma, and the grapes that go into Stonestreet's cabernets, chardonnays and sauvignon blancs grow at elevations ranging up to 2,400 feet.
Our evening at Heaton's began with a 2019 sauvignon blanc blended from grapes planted between 500 and 1,000 feet. A light wine and slightly acidic, it paired well with the amuse bouche served as a starter.
Then we moved slightly higher up the mountain for a 2017 chardonnay. This medium body wine was a classic California blend and was served with a grilled Seminole-pumpkin salad that had too much Tuscan kale and chard for our taste.
The third course transported us to the 1,800-foot level for a glass of 2017 "Upper Barn Vineyard" chardonnay. This unique wine, perfectly balanced, opulent and elegant, was paired with a Maine lobster pot pie.
Then for a fourth course, we were taken to the top of the mountain for a 2016 "Rockfall Vineyard" cabernet sauvignon. A beautifully made wine, earthy and complex with a deep magenta color, this brought out the best in a wagyu filet and beef cheeks served with celeriac and bone marrow.
The final course at Heaton's was a 2016 cabernet blended from grapes grown at a variety of elevations. This was somewhat lighter bodied, and was served along with a chocolate tart, black cherries, blood orange and star anise.
All of the Stonestreet wines were very good, and it was great to have a chance to try the two single-vineyard wines which, in my estimation, are great values – even at $85 a bottle in wine stores for the "Upper Barn" and $132 a bottle for the "Rockfall."
Heaton's is now pausing its wine-pairing dinners for the Christmas holidays, but we are looking forward to its Rodney Strong dinner Jan. 16 and a Ferrari Carano dinner in February.
Then we come to Vinz. The plan, we were told at the start, was for Ben Tench to prepare two courses, and son Trey to prepare two.
So the first course was a pan-seared diver scallop prepared by Ben with leek confit, Ossetra caviar and a lemon beurre blanc. Heavenly. And perfectly accompanied by a Graville la Coste Graves, a crisp and dry white Bordeaux blend. What a start!
The second course was Trey's turn, and he presented a dish from his Kentucky restaurant – a pate en croute and foie gras torchon, with grain mustard, cornichons and lingonberry chutney.
This was nicely complemented by a St. Cosme Cote du Rhone, a peppery syrah with cassis flavors.
Next was a wild Florida cobia crudo – a ceviche-style dish prepared by Trey with finger lime, yuzu and tomatillo. I loved this preparation, and it was paired with Joseph Droughin pouilly fuisse, a very nice Burgundian chardonnay.
But the fourth course was one that evoked memories – Ben's roasted chateaubriand with a wild mushroom and broccolini risotto. Better even than I remembered, and well paired with a full-bodied Cailloux Brulants chateauneuf du pape.
The evening concluded with a raspberry parfait with vanilla Chantilly and chocolate pearls, with a glass of Laurent Perrier Brut Rose. This bright, fresh rosé champagne, the most recognized in the world, was the perfect way to end an amazing evening.
Will Vinz be doing more of these wine pairings? Probably, though the "Father & Son" approach may not be possible with Trey in Kentucky. But Ben Tench tells us he is determined to pick up where he left off with Tangos and surpass it with the nightly menu at Vinz – and all by itself, that is exciting news indeed.