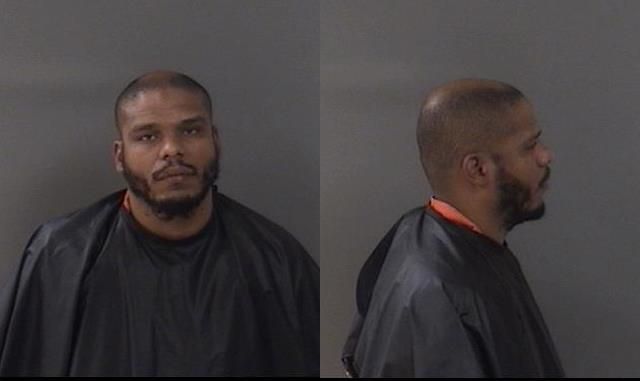 VERO BEACH — A 34-year-old former hookah bar employee was jailed over the weekend after deputies said he fired two shots at workers who were closing the business.
Deputies arrested Jacolby Waddell Dunbar, of the 1100 block of Old Dixie Highway, Vero Beach, on two counts of attempted murder and trespass on property. Dunbar was held Sunday at the Indian River County Jail without bond.
Sheriff's officials did not report any injuries.
Indian River County deputies responded to reports of shots fired about 2 a.m. Friday at Good Vibes Kava and Hookah Bar, 1185 Old Dixie Highway, just west of U.S. 1. Two workers told deputies they were closing the bar and getting ready to leave when Dunbar approached them in the parking lot.
When the employees told Dunbar the business was closed, Dunbar pulled out a gun and fired in their direction, sheriff's officials said. Dunbar then ran away from the area.
Investigators quickly identified Dunbar as the suspected shooter. Sheriff's officials said Dunbar was involved in past disturbances at the business, was issued a trespass warning and told not to return by the owners.
Deputies said Dunbar was on probation for battery on a law enforcement officer, battery by strangulation, resisting arrest and criminal mischief at the time of the incident. Dunbar, a convicted felon, was found guilty of battery on a law enforcement officer or firefighter, possession of marijuana 20 grams or less and resisting officer without violence in April, court records show.
The sheriff's SWAT team took Dunbar into custody about 2:30 p.m. Friday and later booked him into the county jail. Dunbar's arraignment was not immediately available.