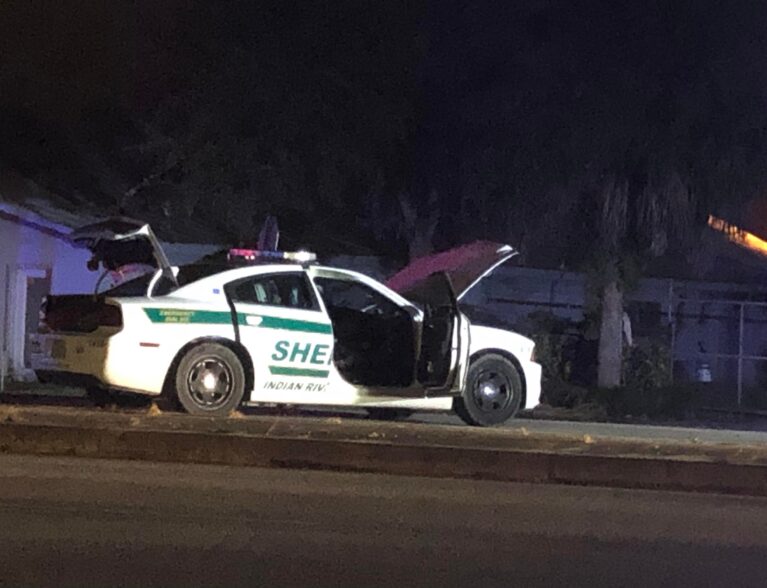 Update: Authorities reopened U.S. 1 by early Monday.
Earlier story:
GIFFORD — No injuries were reported after a two-vehicle crash – involving a sheriff's patrol car – that blocked southbound U.S. 1 late Sunday, according to sheriff's officials.
The crash involving the patrol car and a dark-colored sports utility vehicle happened about 8:30 p.m. on U.S. 1 south of 53rd Street, southwest of the Harbor Point Plaza. Indian River County sheriff's deputies closed the southbound lane of U.S. 1 in the immediate area and diverted traffic to Old Dixie Highway.
The extent of damage to both vehicles was not immediately available.
Several sheriff's patrol cars and Florida Highway Patrol vehicles were still at the scene about 10 p.m. It was unclear when the roadway was expected to reopen.
FHP troopers will investigate the cause of the wreck.
Photos by Nick Samuel