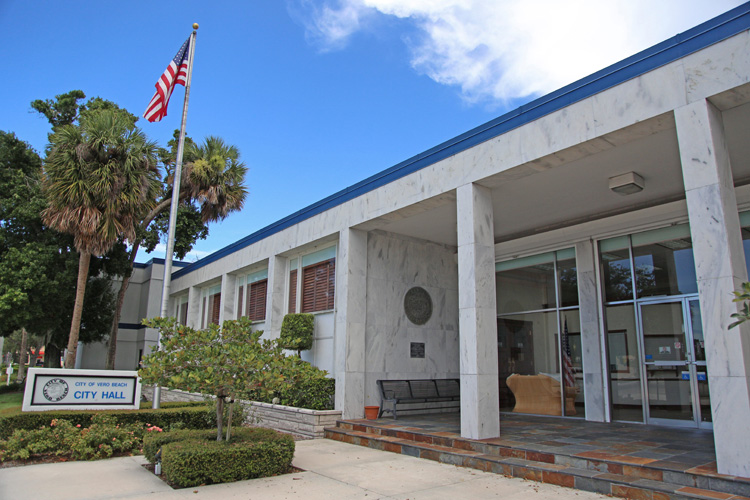 The Vero Beach City Council has unanimously voted to allow craft distilleries to do business in both the airport district and in the historic downtown business district.
It was no surprise when a second and final public hearing last week for the land use change requested by the owners of 21st Amendment Distillery resulted in a resounding "yes" vote. No one has spoken out against the craft distilleries at several public meetings, there's been little discussion prior to the votes except to voice support, and the city planning staff recommends approval.
This summer, the Vero Beach Planning and Zoning Board also voted unanimously in favor of allowing craft distilleries at both the airport complex and in the downtown district.
"I have gotten a lot of great feedback from city and county officials on my Downtown Distillery location," owner Jeff Palleschi said.
Palleschi sees the two planned distilleries, his and Ray and Mandy Hooker's Indian River Distillery moving into an airport property, as working in tandem to draw enthusiasts to Vero.
"Folks ask me about Ray's Distillery and how I feel about competition and in a nutshell I'm completely excited to share this growing space with Ray," Palleschi said.
The city added a definition for "craft distillery" and then inserted craft distilleries into a portion of the land use regulations that allow for craft breweries, which have thrived in Vero.
"Craft distillation is where breweries were 30 years ago and you can't swing a golf club in a town without hitting three breweries. The Craft Spirits Industry is like family and me and Ray will continue that tradition," Palleschi said.
"There will certainly be some similarities just from our unique industry, but we both have very different goals and plans on how we go to market with our products. If Ray ran out of grain, I'd be there that morning with bags of grain."
Both future local distilleries plan to concoct a variety of spirits, to sell limited quantities directly to customers and to offer tastings. The city code will allow an attached restaurant or taproom.
The Hookers said on their application to the city, "Our craft distillery would be a public interest destination for locals and tourists alike. Our products will highlight local history and local resources, instilling community pride in Vero Beach and Indian River County."
The Drink Local Florida directory www.drinklocalflorida.com lists 49 craft distilleries operating in the state, mostly on the west coast and in South Florida, as compared to 349 breweries and 40 wineries. Florida also has 19 cideries and meaderies. Altogether that's nearly 500 potential tourist stops around the state for people who like to sample local, small-batch alcoholic beverages and to tour the facilities and learn about the distilling or brewing process.
These local businesses also become a community hub as they host charity fundraisers and political events.
A bill signed into law on June 29 allows craft breweries to produce 250,000 gallons of distilled spirits per calendar year, up from 75,000 previously so the Vero code changes include the 250,000-gallon language to be consistent with the state. The Vero code sets a minimum floor space of at least 7,000 square feet for a craft distillery to limit the locations where one can operate, so not your average storefront.
The 21st Amendment Distillery has signed a lease on the historic Ironside Press building starting Dec. 1, with hopes to open by January. Ironside Press is renovating the old Wachovia Bank/Wells Fargo branch just east of the Vero Beach Police Department for its new digs.
Indian River Distillery plans to renovate the building next to the popular Walking Tree Brewery at the airport. Owners Ray and Mandy Hooker hope to create a unique destination by improving a run-down industrial area.
"Our responsibility as tenants of Vero Beach Regional Airport will be to contribute to the beautification of the area around the airport by renovating a building that is currently in disrepair and set for demolition," Ray Hooker said, adding that this aligns with community priorities "to create an attractive destination airport."
Distilling and aging quality liquor with complex flavors in small batches takes time, so the local distilleries plan to offer products from other craft distilleries to draw customers in and educate them about the distillation process while their own special recipes are maturing.