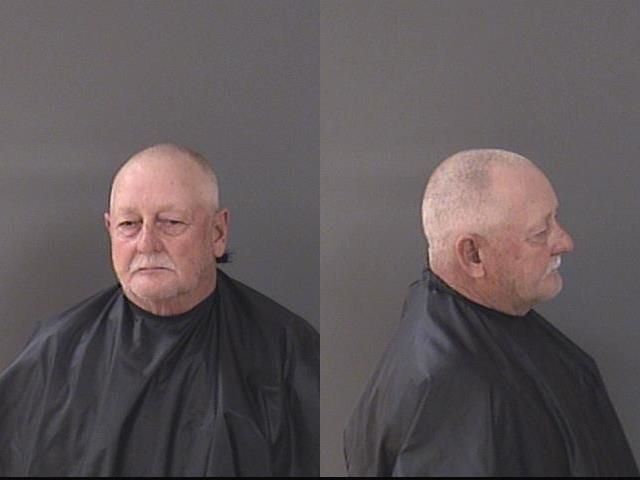 INDIAN RIVER COUNTY — A man was sentenced last week in a case involving more than two dozen caged puppies deputies say he abandoned on a roadway last April.
David Wayne Yates, of Fort Pierce, pled no contest to 26 counts of animal cruelty last Thursday. The same day, Yates was convicted on the charges and ordered to undergo 12 months of probation for each count concurrently, court records show.
Yates will also have to pay restitution to the Humane Society of Vero Beach & Indian River County. The amount of restitution will be determined at a hearing in less than 60 days, the agency said.
"With all of the options available to help animals, there are no excuses for abandoning and  endangering animals. Justice has been served to David Yates," said Kate Meghji, Chief  Executive Officer at Humane Society of Vero Beach & Indian River County. "We will always work together with the appropriate agencies to make sure that animal abuse is not tolerated in our community." 
The charges stem from an incident April 9 where deputies found 26 small puppies stuffed in a small wire cage on the side of the road. The dogs had no food or water, and were dehydrated and lethargic when deputies found them in the 4300 block of 25th Street Southwest, Vero Beach.
The puppies were a rat terrier/chihuahua mix ranging in age from a few weeks old to 2 years old, deputies previously said. The crate the dogs were in was 48 inches long, 24 inches wide and 28 inches tall, authorities said.
It was unknown why Yates abandoned the puppies.
An animal control officer brought the dogs to the Humane Society of Vero Beach & Indian River County for treatment. Two of the puppies later died, deputies previously said.
The remaining dogs were adopted out to loving homes after receiving care and rehabilitation from staff members at the humane society.
Photos provided by Humane Society of Vero Beach & Indian River County