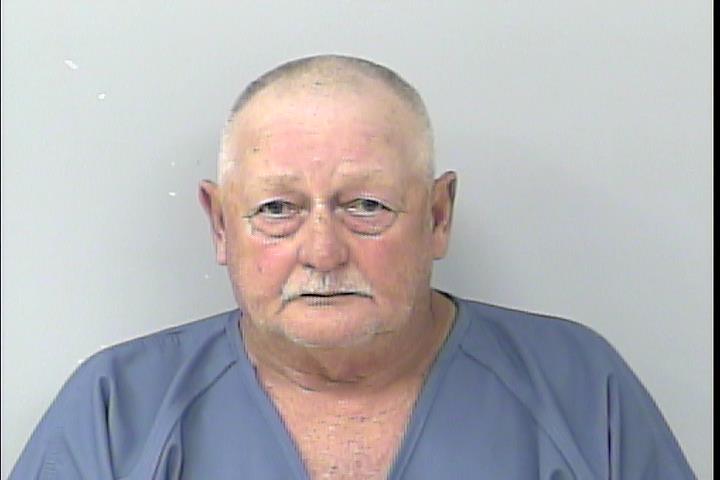 INDIAN RIVER COUNTY — An anonymous tip helped deputies track down a suspect who authorities said abandoned 26 puppies in a small crate on the side of the road nearly two weeks ago.
The tip led deputies to David Yates, 64, of Fort Pierce. Yates was charged with 26 counts of cruelty to animals. He was held Monday at the St. Lucie County Jail.
On Tuesday, Yates was transferred to the Indian River County Jail, where he was being held without bond.
"You always want to solve every case," said Deputy Bobby Gage, the officer who investigated the case and got help from a tipster. "When the puzzle pieces start coming together, it's a good feeling."
The dogs had no water or food, and were dehydrated and lethargic when deputies found them, officials said. Animal control collected the dogs and turned them over to the Humane Society of Vero Beach & Indian River County.
Two of the puppies have died since the incident, which means that Yates could face additional or upgraded charges, deputies said. An update on the condition of the other dogs was not available.
A sheriff's deputy found the dogs in the overstuffed crate April 9 in the 4300 block of 25th Street Southwest, Vero Beach. The puppies were a rat terrier/chihuahua mix ranging in age from a few weeks old to 2 years old, deputies said.
The crate the dogs were in was 48 inches long, 24 inches wide and 28 inches tall, authorities said. The humane society posted a picture of the crate – with the puppies still inside – on its Facebook page.
The tipster contacted Gage, saying they saw the same crate at a home in Fort Pierce, deputies said. The tipster on April 15 gave Gage information about a truck seen carrying the crate.
Gage, with the help of St. Lucie County deputies, tracked down surveillance footage the next day showing the truck, with the crate in the back, leaving a residence, officials said. Deputies spoke with family members of the homeowner and truck owner.
Deputies arrested Yates.
Photos provided by Humane Society of Vero Beach & Indian River County