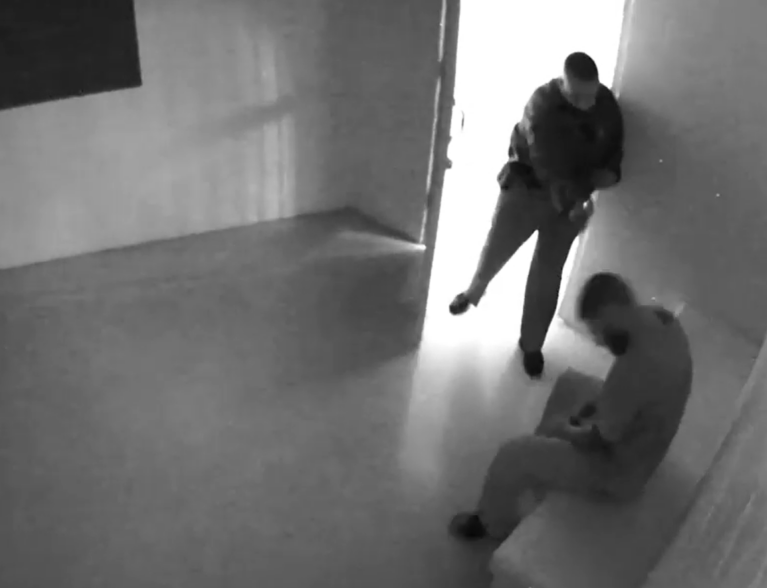 A former corrections deputy who authorities said used pepper spray on an inmate who was compliant last year, was found guilty and sentenced to 120 days at the county jail, records show.
A jury on Wednesday found Keefe Roman guilty of battery, court records show. County Judge Nicole Menz ruled on Roman's sentencing the same day at the Indian River County Courthouse.
Roman was also ordered to undergo 12 months of supervised probation and pay $343 in court fees, court records show.
Roman will need to take a 12-week anger management class and was ordered to not have contact with the inmate. Roman will be required to report to probation within 72 hours of him being released from the county jail.
Roman's booking photo and address were not listed on the sheriff's jail site. Personal records for current and former law enforcement officers are exempt from being disclosed under Florida law.
The incident between Roman and the inmate happened Dec. 10, 2020 at the Indian River County Jail, officials said. Indian River County deputies released surveillance footage of the altercation earlier this year.
Deputies said Roman, who was 39 at the time, got into an argument with the inmate, a man. When Roman ordered the man to sit on a bench in a room, the man complied, sheriff's officials said.
Deputies said Roman continued to argue with the man, who remained seated with his hands in his lap and body facing away from Roman. Investigators noted that at no time during the video did the man become aggressive, ball up his fists or walk toward Roman.
Roman then used pepper spray on the man three times "to avoid any act of potential violence from occurring," sheriff's officials previously said. Roman previously told investigators he used the spray several times because he didn't think the first time was effective.
The man was taken to a medical unit for treatment. Roman, who began working at the sheriff's office last September, was arrested and then fired.
"Our deputies are tasked with the responsibility of using force in a judicious manner. I expect my team to use force, when necessary, in a manner consistent with our policies, the law, and the standard of reasonableness. When that is done, I will support their actions," Sheriff Eric Flowers previously said. "However, that was not the case here. This now former employee did not meet the high standards of the Indian River County Sheriff's Office."