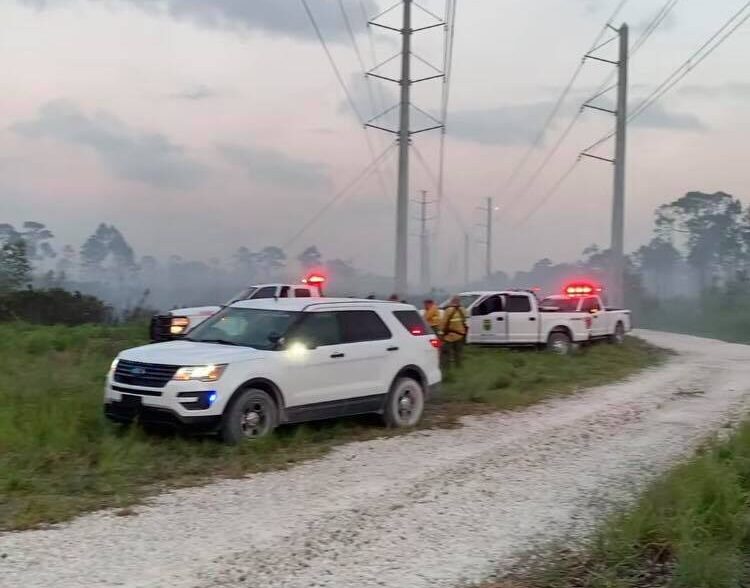 The wildfire that sparked at St. Sebastian River Preserve State Park Friday morning has decreased in size – to 1,150 acres – Florida Forest Service officials said Sunday. The blaze also remained 60 percent contained on Sunday.
No serious injuries were reported and no structures were threatened from the flames. The blaze was initially thought to be 1,600 acres, but Forest Service officials on Saturday said the scorched acreage was 1,230 acres.
Forest Service officials said the fire had little movement within the past 24 hours. State firefighters said they were making great progress to have the blaze fully contained soon.
Drivers on Interstate 95 and County Road 512 should use caution because of the possibility of reduced visibility from the smoke. The fire led authorities to close down I-95 in both directions for several hours on Friday, affecting thousands of motorists.