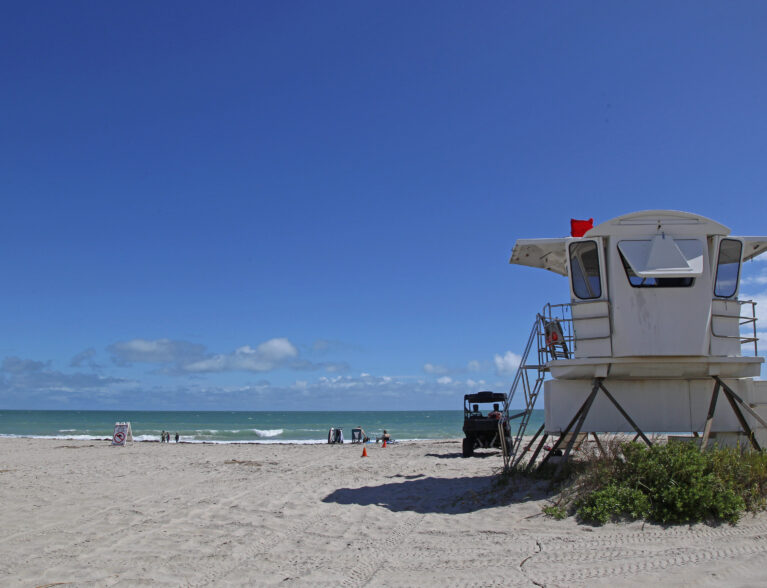 VERO BEACH — As warmer weather continues to bring beachgoers to the shores, city lifeguards noted some common occurrences including rip current rescues and stings from marine animals in their monthly report.
There were 25 medical rescues in April at the beaches in Vero Beach, which include Jaycee Park Beach, Humiston Park Beach and South Beach Park. Five of the rescues – including one involving heat-exhaustion – were listed as serious and required emergency medical services, according to the Vero Beach Lifeguard Association report.
No shark bites or fatalities were reported in April at the city beaches, lifeguards said. Lifeguards said most of the minor medical calls were from stings from the Portuguese man o' war ocean animal.
There were also rip current rescues. Lifeguards saved two people from rip currents in April, bringing the total number of water rescues this year to eight, the report showed.
In addition to providing public safety to beachgoers, lifeguards are also continuing to make improvements to amenities at the city beaches. Renovations at the Humiston Park bathrooms and the Conn Beach boardwalk are set to be finished in June, lifeguards said.
Lifeguards said there were a little more than 73,000 people who flocked to the city beaches last month. The number did not break any attendance records.
Lifeguards noted that leatherback and loggerhead sea turtle nests have appeared, which is expected during sea turtle nesting season. Officials noted that parts of South Beach and Jaycee Park Beach continue to see strong rip currents.
Officials said they noticed more people are on the beach outside of the guarded areas, which they said increases the likelihood of accidents and drownings. Lifeguards reminded swimmers to pay attention to beach condition signs and flags, swim near lifeguard towers and avoid swimming during non-guarded hours.