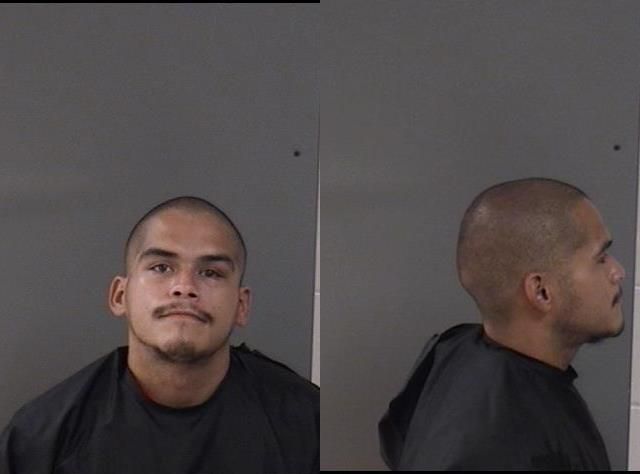 INDIAN RIVER COUNTY — A Fort Pierce man was jailed over the weekend after officials said he tried to hit another man with a fishing gaff – a pole with a sharp hook – and then fought three deputies.
Ezekiel Cruz, 23, was charged with aggravated assault, aggravated assault on an officer, resisting arrest with violence and battery. Cruz was held Monday at the Indian River County Jail on $26,000 bond.
Deputies said Cruz was out on bond from charges in St. Lucie County at the time of the incident. Cruz will remain at the Indian River County Jail until he is taken to the St. Lucie County Jail.
Indian River County deputies responded to a disturbance about 4 p.m. Saturday at a home in the 5700 block of 59th Court. A man told deputies he allowed Cruz to stay in his shed – which was converted into a living space – for about a week.
The man said Cruz had been acting strange and paranoid for the past few days. The man said on Saturday, Cruz was standing in the front yard and "screaming strange things."
The man did not allow Cruz to go in the home. Cruz then tried to drag a 6-year-old house guest out of the front door, reports show.
The resident pulled the girl back inside the residence. The man said he walked outside after Cruz left the area.
Cruz then came back around the house with a 6-to-8-foot long fishing gaff and tried to hit the man, reports show. A gaff is a fishing pole with a large hook used to stab large fish and lift the fish onto a boat or the shore.
Deputies went to the shed where Cruz had been staying and saw him with the gaff. Cruz dropped the gaff, fought with deputies and told them "are you ready to die?" reports show.
Cruz tried to rip a Taser from the vest of one deputy, authorities said. He also tried to reach for the same deputy's firearm several times.
Deputies arrested Cruz and booked him into the county jail. Cruz has an arraignment at 8:45 a.m. June 18, court records show.