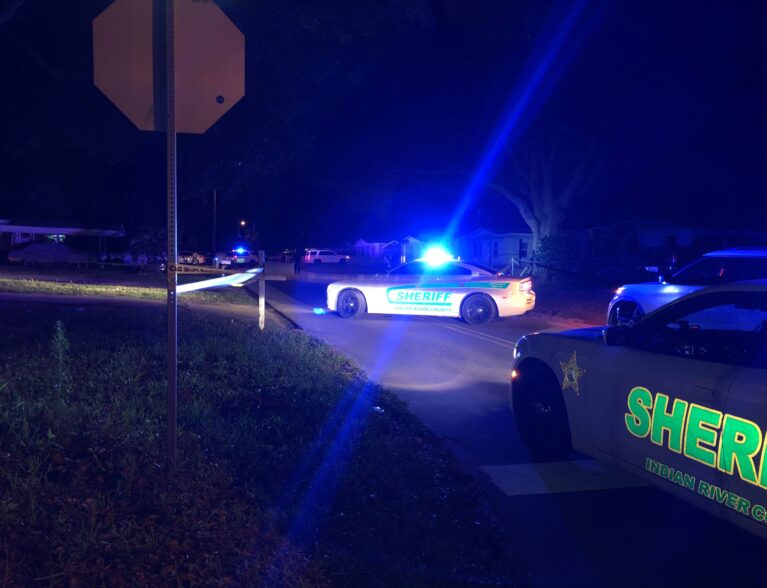 GIFFORD — A man was hurt late Tuesday after unknown suspects shot at a vehicle he was in, with one bullet striking him in the foot, deputies said.
Two other people who were also in the vehicle were not hurt, deputies said. It was unclear if a suspect was in custody.
.@IRCSheriff deputies on scene of reported shooting on 47th Street. One person was shot in the foot and has minor injuries, according to Indian River County Fire Rescue. No word yet on if a suspect was in custody late Tuesday. #VeroNews pic.twitter.com/WemL4M6vpa

— Nicholas Samuel (@JournalistNickS) April 28, 2021
Indian River County deputies responded to reports of a shooting about 8 p.m. in the 3900 block of 47th Street. The man was riding in a vehicle when several people who were standing outside began firing at the automobile, deputies said.
The man and the other two people in the vehicle rode to 34th Avenue, where they called 911, officials said. The man was taken to a hospital with minor injuries, Indian River County Fire Rescue Battalion Chief Kyle Kofke said.
No other injuries were reported.
Deputies put up crime scene tape, which blocked off several homes along 47th Street. At least seven sheriff's vehicles, including a crime scene van, were in the area shortly before 10 p.m.
Deputies said there were no known threats to the public as they continue to canvass the area. Further details on the shooting were not immediately available.
Photos by Nick Samuel