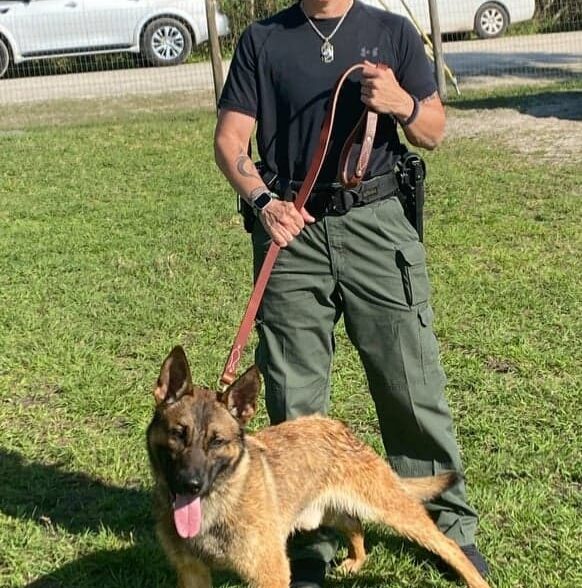 INDIAN RIVER COUNTY — An 18-month old sheriff's K-9 died late Wednesday after he accidentally swallowed an item during a training exercise, authorities said.
Joker, a Belgian Malinois, was taken to Live Oak Animal Hospital after ingesting the training aid, which became lodged in his throat. Doctors tried to save Joker, but were unsuccessful.
"We want to thank Dr. Stewart, Dr. Torrado, and the entire team for their efforts," sheriff's officials said in a statement.
There have been no other K-9 deaths during training at the Indian River County Sheriff's Office, authorities said. All K-9 dogs are certified upon completion of training.
Joker, from the Czech Republic, joined the Indian River County Sheriff's Office in February. Joker was halfway through his training hours with his handler, Deputy Mindy Mangel.
Joker and Mangel began their 480-hour patrol K-9 school training on March 8.
"Their bond and progress in such a short time was a joy to watch. Joker excelled in every evolution of training he was taught and progressed to the point that he would have had the ability to certify under the FDLE state guidelines even though he was only half way through school," sheriff's official said. "Please keep Deputy Mangel and our K-9 unit in your thoughts and prayers at this difficult time."
Photos contributed by Indian River County Sheriff's Office