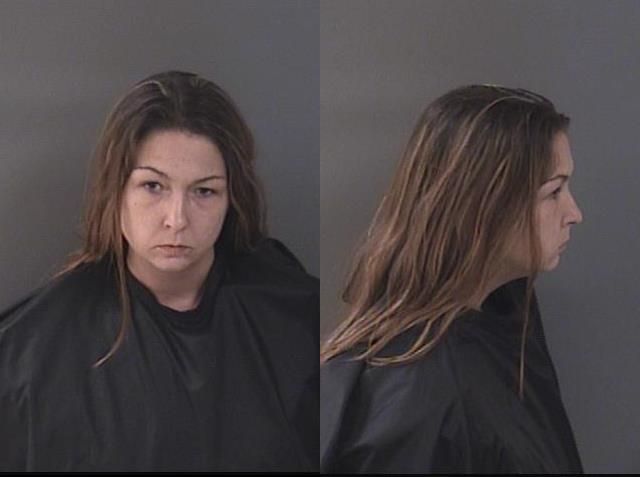 SEBASTIAN — Megan Gould was supposed to take care of her 64-year-old disabled father – who requires 24-hour care – after the man's wife left town for a work meeting.
Instead, Gould showed up to her father's home with Fireball brand whiskey, which she drank inside the residence, police reports show. It was the start of a series of events last Wednesday where Gould attacked her father, sister and responding Sebastian police officers.
Police arrested Gould, of the 700 block of Northeast 162nd Street, Sebastian, on a variety of charges including two counts of battery on officer, abuse of elderly or disabled, two counts of battery, battery touch or strike and resisting arrest with violence. Gould was held Tuesday at the Indian River County Jail on $22,500 bond.
First incident
The first incident happened Wednesday after Gould was left in charge of taking care of her father, a hospice patient on an oxygen machine and who uses a walker to get around, reports show.
The father later told officers that Gould came to his home acting erratic, constantly yelling and flailing her arms around. Gould also removed three whiskey bottles from her purse and asked her father if she could drink them while at the home, reports show.
The two began to argue. Then, Gould finished one whiskey bottle, reports show.
The father stood up from his chair in an attempt to try and remove the other two bottles from Gould. Gould used her purse to strike her father on his left side, causing him to fall back in the chair, reports show.
When her father tried to get up a second time, Gould struck him in the abdomen. The man fell backwards in a chair again.
Gould then left the home and never returned.
Second incident
Later that evening, Gould went to a residence on Caprona Street where her sister was staying. Police responded to reports of a physical disturbance at the home.
Officers spoke with Gould's sister. The woman said she and Gould began to argue after Gould came home intoxicated, reports show.
The woman said Gould punched her about 10 times in the head and kicked her to the ground. Officers spoke with Gould outside of the home when she tried to go back inside.
When police tried to stop Gould, she punched one of the officers in the left arm, reports show. Gould kicked another officer several times in the arm, legs and chest while the officer detained her.
Officers put Gould in the back of the patrol car, where she kicked open the door before police shackled her feet, reports show.
Gould was booked in to the county jail. Gould has arraignments at 8:45 a.m. April 21 and April 23, court records show.