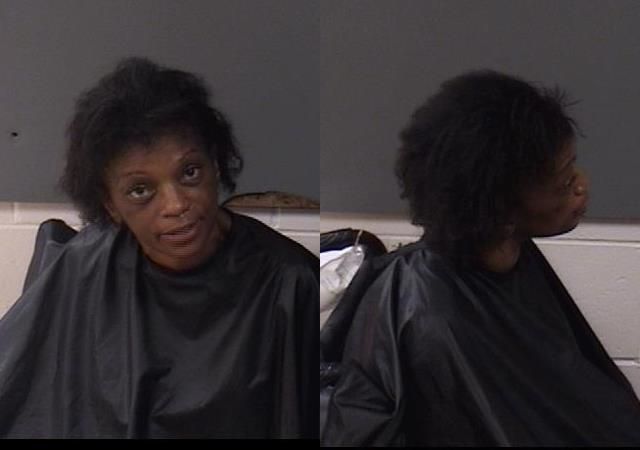 INDIAN RIVER COUNTY — A 39-year-old California woman who led deputies on an 111-mph pursuit on State Road A1A, was jailed over the weekend, authorities said.
Deputies said Katherine Lin Hunter Jones was driving a red Dodge Challenger when she failed to stop for police, drove into oncoming traffic, rode through a red light and ran three other vehicles off the road. Then at the Indian River County Jail, the wild antics continued, with Jones punching a deputy in the gut, reports show.
Deputies arrested Jones on a variety of charges including reckless driving, no insurance, possession of marijuana under 20 grams, battery on an officer, driving under the influence and introduction of contraband into detention facility. Jones was held Wednesday at the county jail on $11,000 bond.
Indian River County deputies were alerted about 4 p.m. Saturday of a reckless driver in a red Dodge Challenger traveling southbound on State Road A1A. Indian River Shores officers began following the vehicle after its driver reached the town limits.
Shores officers lost sight of the Challenger. A patrol deputy drove toward A1A and Driftwood Drive and saw vehicles off the road, including one with rear damage, reports show.
The deputy spotted the Challenger nearby. The driver, identified as Jones, swung open the driver's door, reports show.
Deputies detained Jones as she was trying to pull away and get back into her car. Deputies searched Jones' car and found two small bags of marijuana inside her purse, reports show.
Deputies suspected Jones had been possibly using a controlled substance. Jones had "bloodshot eyes, laughed a lot, sang gospel songs, rapped and talked gibberish," reports show.
While Jones was being searched at the county jail, an orange fixed-blade knife with a sheath fell out of her bra to the floor, deputies said.
Jones took a breath test, which showed she had a 0.00 blood-alcohol content level, reports show. Jones refused to provide a urine sample.
Jones has an arraignment at 8:45 a.m. May 21, court records show.