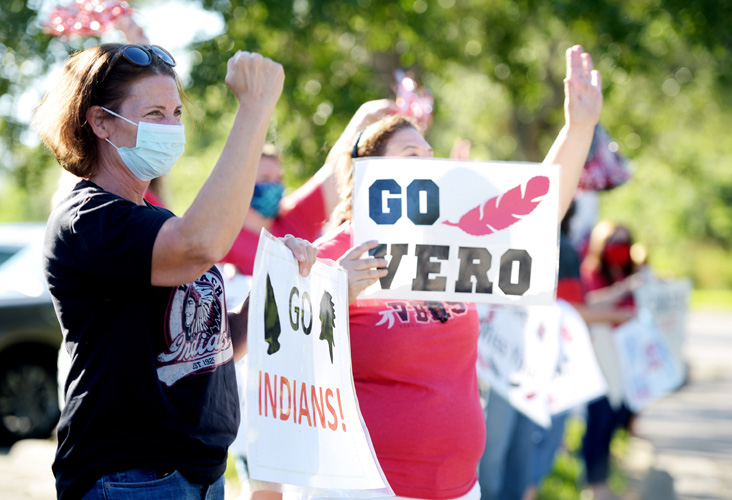 Vero Beach High School has decided to cancel its season opening football game at Venice High School after a significant number of players were instructed to quarantine, officials said.
The Sept. 11 game has been canceled, School District of Indian River County Spokesperson Cristen Maddux said. It was unclear if the game would be set for a later date.
The high school was already considering canceling the game after the football players were put on a two-week quarantine after being exposed to a student who tested positive for COVID-19. The players were part of 46 students at the campus who were ordered to stay home Aug. 28, officials said.
The students will continue their education through virtual learning, officials said.
Vero Beach High School Fighting Indians' Athletic Director Lenny Jankowski previously said he does not believe football activities caused the student to get the virus, or that the season will be canceled. Practice continued this week, but with fewer players, Jankowski said.