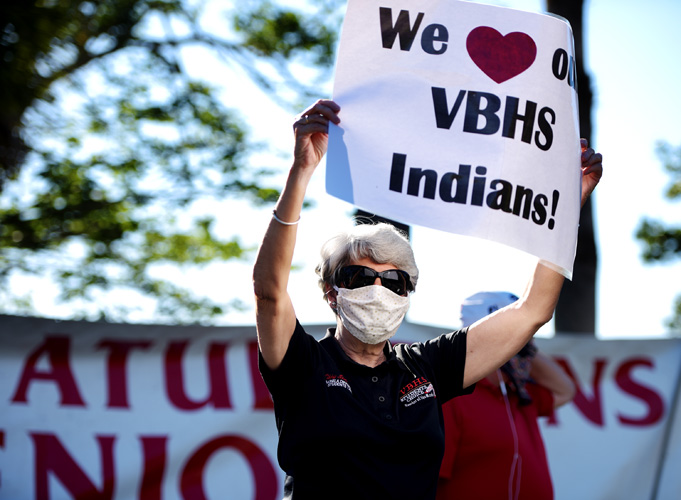 Vero Beach High School is considering canceling its Sept. 11 football game at Venice High School because "a significant number" of players were quarantined after being exposed to a student who tested positive for COVID-19.
Altogether 46 students at Vero Beach High were directed to quarantine for 14 days and continue their studies virtually on a computer because district health officials determined they had been in close contact with the student who tested positive, said District spokeswoman Cristen Maddux.
"The planning and preparation that we have done over the past few months resulted in handling our COVID case response at VBHS and Osceola very quickly and efficiently," Maddux said.
No additional students had been identified as testing positive for COVID-19 as of 10 a.m., Monday, Maddux said.
The students who were quarantined are following district protocol to quarantine for 14 days and monitor symptoms, Maddux said. They are completing their class work virtually on a computer.
"Our community seems very confident in the health and safety procedures we have implemented on campus, as we have had several families request for their student to return to brick and mortar after the first week," Maddux said.
Fighting Indians Football Coach Lenny Jankowski said he does not believe football activities caused the student to contract the virus, or that the season will be cancelled.
"You never know, but I don't feel like football was where this was contracted," Jankowski said. "The way we run practice and how things went, I think our kids are all going to be OK and in a safe situation. We went through summer workouts since June 22. We were able to stay healthy."
Practice went on as scheduled Monday afternoon, but with fewer players, Jankowski said.