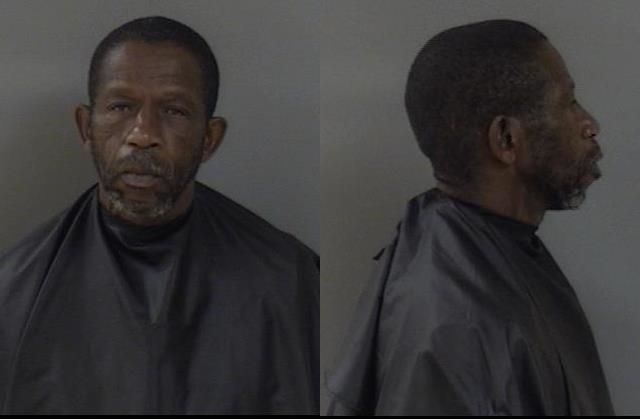 FELLSMERE — A 55-year-old man who police said struck another man in the head with a rock during an attempted robbery outside a bakery shop, was detained Friday.
Fellsmere police arrested Bernard Wesley McPhee, 55, of the 12000 block of 100th Lane, on charges of robbery with a weapon and aggravated battery. McPhee was held Monday at the Indian River County Jail without bond.
Even though McPhee was charged with armed robbery, it was unclear if he stole any items. The incident caused Fellsmere Elementary to be placed on Code Yellow, School District of Indian River County spokeswoman Cristen Maddux said.
Code Yellow is not a lockdown, but instead when emergency officials warn schools of an incident happening nearby, Maddux said.
Police and Indian River County sheriff's deputies responded to reports of a robbery at 2:18 p.m. Monday outside of Garcia Plaza Bakery, 2 S. Pine Street, Fellsmere. A man told police McPhee, who he knew, approached him earlier on the north side of the business.
McPhee told the man to "give him all of his money" and then threatened him with a pair of pruning shears, police said. When the man turned away, McPhee struck the man on the left side of his head with a rock, officers said.
The man went into the store to ask for help as McPhee ran away, police said. The man told officers McPhee was wearing a black shirt, black pants and a camouflaged hat with "netting" in front of his face.
Police found McPhee sitting in front of a residence three blocks away from the bakery shop. The victim identified McPhee as the man who tried to rob him, police said.
Police released surveillance footage that showed McPhee inside the bakery shop just before the robbery.
Police arrested McPhee and took him to the county jail. The injured man was taken to Sebastian River Medical Center to be treated for his head injury, police said.
McPhee has several past felony convictions, including battery and sale of cocaine.
Photos provided by Fellsmere Police Department