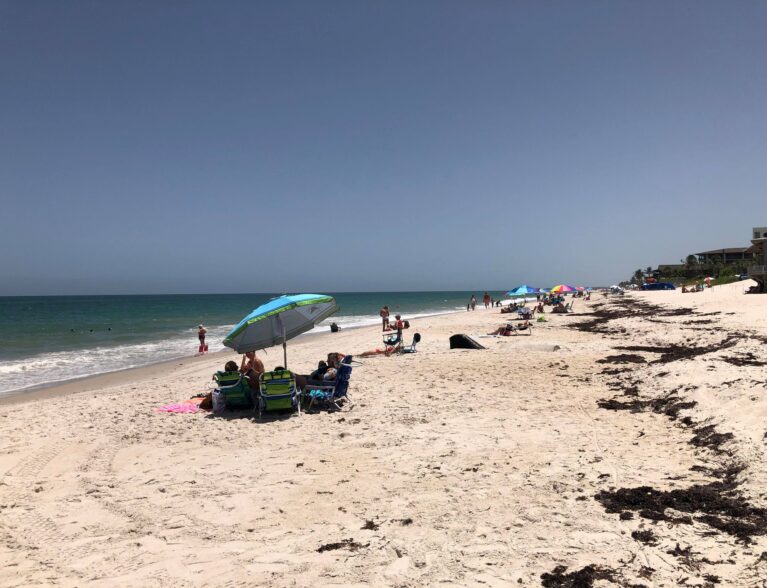 Friday evening update: A hurricane warning and a storm surge watch were issued for Indian River County Friday afternoon. County officials will order voluntary evacuations for residents Saturday in mobile homes, low lying areas and on the barrier island.
County officials will open three shelters at 2 p.m. Saturday. The shelters should be considered a last resort option for evacuees.
The shelters are:
Special Needs Shelter – Treasure Coast Elementary – 8955 85th Street, Sebastian.
Pet-Friendly Shelter – Liberty Magnet School – 6580 81st Street, Vero Beach
General Population – Freshman Learning Center – 1507 19th Street, Vero Beach
Earlier story:
Gov. Ron DeSantis on Friday issued a state of emergency for 18 counties, including Indian River, in Florida ahead of Hurricane Isaias as city and county officials make plans to temporarily close beaches.
The executive order allows state officials to implement a comprehensive emergency management plan and other response, recovery, and mitigation efforts. The regulation also allows Florida to request emergency funds and other resources from the federal government and other states.
"For those living on the east coast, prepare now," DeSantis said in a Twitter post. "Have seven days of food, water, medicine and other supplies in case you lose power."
I've signed Executive Order 20-181, declaring a state of emergency for counties in the path of Hurricane #Isaias. For those living on the East Coast, prepare now. Have 7 days of food, water, medicine & other supplies in case you lose power. Follow @FLSERT for updates.

— Ron DeSantis (@GovRonDeSantis) July 31, 2020
A local state of emergency has not yet been declared in Indian River County, but officials are still taking precautions. Authorities said county and city-operated beaches will close at 5 p.m. Saturday, and possibly reopen Monday morning, depending on weather conditions.
The city parks will also close during the same time frame, officials said.
At 5 p.m. Friday, Isaias remained at Category 1 hurricane with 75 mph maximum sustained winds, according to the National Hurricane Center. The storm brought heavy rainfall over the central Bahamas and was traveling northwest at 15 mph.
Hurricane Isaias was expected to bring showers, strong winds and possible flooding to the local area Saturday and Sunday, forecasters said. A hurricane watch for the Treasure Coast was upgraded to a hurricane warning Friday afternoon.
A hurricane warning means hurricane-force winds are expected in the area within 36 hours. Weather officials also issued a storm surge watch for the area.
A storm surge watch means life-threatening floods, caused by rising water moving inland from the coastline, is possible in the area within the next 48 hours, weather officials said.
Isaias was expected to stay offshore just east of central Florida this weekend, weather officials said.
Indian River County officials said they are not planning to open shelters or close bridges to the island at this time. But, plans could change if Isaias' path shifts further west to shore.