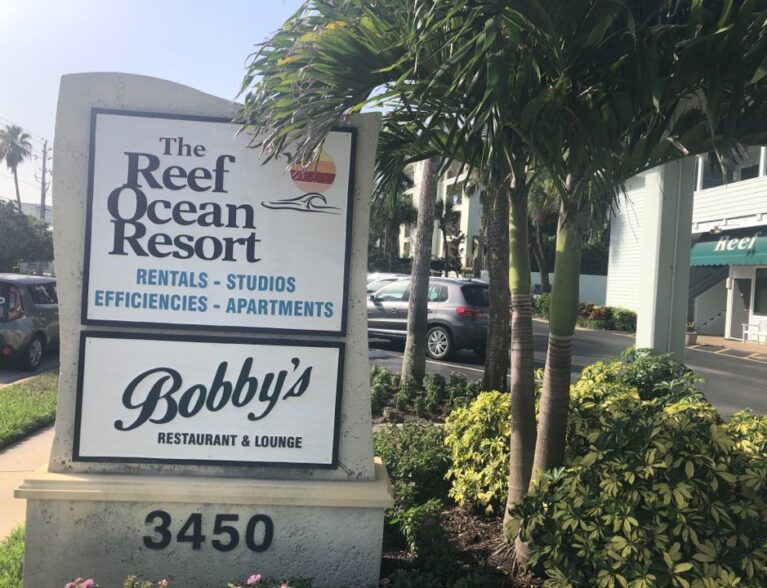 VERO BEACH — A popular oceanside restaurant known for its American comfort food and drinks has temporarily closed after an employee tested positive for coronavirus, resort management said.
A bartender at Bobby's Restaurant & Lounge recently tested positive for COVID-19, Reef Ocean Resort General Manager Debbie Hughes said. Bobby's, which started in 1981 and is usually open from 11:30 a.m. to 1 a.m. daily, closed abruptly Sunday, Hughes said.
Reef Ocean Resort shares a building with the family-style restaurant and rents out space to the eatery.
The closing comes during a spike of coronavirus cases across the state. It was believed to be the first restaurant in Indian River County with a positive COVID-19 case.
Reef Ocean Resort made the announcement of the positive case at Bobby's in a Facebook post Monday. Hughes said she spoke with the owner, who confirmed the positive virus case.
"This message is just to inform our guests who have been here in the last few weeks," the post read. The post said the employee who tested positive received their results back as early as Friday.
Hughes said other employees at the restaurant were also getting tested. The owner of Bobby's was not immediately available for comment.
Some residents, wearing protective masks, walked to Bobby's Monday afternoon and noticed a pink sign on the front door that read, "Bobby's Closed."
It was unclear when the restaurant would reopen.
No further details were available.