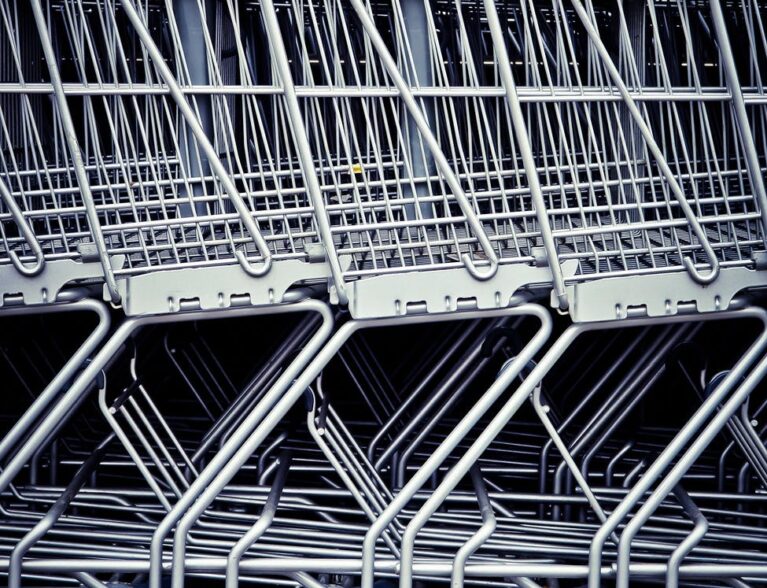 It seems like something out of a movie.
A novel virus that quickly spread across the globe has caused several events to be cancelled, postponed or suspended – including the NBA season – because of public health concerns. Countries – including Italy, China and Spain – implemented lockdowns and quarantines in an effort to stop the infection from dispersing even further.
But, for locals in Indian River County, the B-movie plot is becoming an unwelcome reality.
Sunday, customers shopping at retail giants were shocked to find out the stores had ran out of toilet tissue and cleaning supplies.
The rush at stores – like those usually seen as hurricanes bare down on Florida's east coast – is because of the coronavirus, also known as COVID-19. Some businesses, working quickly to replenish shelves, had signs along the aisles that read "limit of two per household of all paper products."
Friday, President Donald Trump declared a national emergency as the coronavirus continued to spread. But, local patrons stocking up on items at CVS, Walmart and Publix had mixed reactions to the virus outbreak and lack of store items.
"It's unbelievable," said customer Christina Branigan, 72, of Vero Beach. "I feel bad for people in nursing homes and others with serious (health) conditions. Our family is pretty healthy."
Branigan, who has lived in Vero Beach for more than 40 years, said she thinks the coronavirus outbreak is also being overhyped. Branigan said she and her husband already stocked up on groceries.
The coronavirus originated in China in late 2019, but slowly made its way to the United States as individuals traveled back and forth by plane to their destinations, according to Center for Disease Control and Prevention. There have been more than 150,000 cases reported worldwide, including more than 5,000 deaths from the virus, the World Health Organization reports.
Sunday, Florida Department of Health officials reported at least 136 residents have been diagnosed with coronavirus statewide, leading to at least four deaths. On March 9, Gov. Ron DeSantis issued a state of emergency.
There were no confirmed cases in Indian River County as of early Sunday.
Some stores, including Walmart and Publix, shortened their hours so workers can restock products on shelves and conduct additional cleaning measures. Patron Pat Murray said everyone should be concerned.
"It's running wild in Europe," said Murray, 68, of Vero Beach.
Customer Tony Norris said he and his family bought household items and canned goods weeks ago. Norris said his family has everything they need.
"When you stay prepared, you don't have to get ready," said Norris, 33, of Vero Beach.
Patron Monica Young said she and her family are not going crazy and buying numerous stocks of items. Young said her family has bought household items and groceries.
"We're taking it one day at a time," said Young, of Vero Beach, who declined to give her age. "I'm still optimistic we'll get through this."
Sunday, governors in Illinois and Ohio ordered all bars and restaurants in the two states to close to the public. It was unclear if other states – including Florida – planned to follow their lead.
The coronavirus – spread among people through droplets from coughs or sneezes – has mild to severe affects. Individuals most at risk of having critical complications, including death, from the illness are the elderly and those who already have serious health issues, officials said.