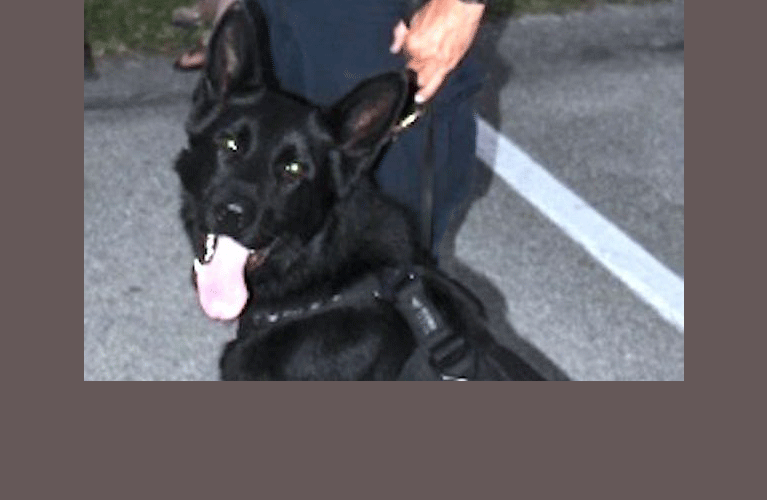 SEBASTIAN — The long-awaited trial for a Sebastian officer whose K-9 partner died in a sweltering patrol car will begin this month in Brevard County, according to court records.
Officer Eric Michael Antosia will face a jury trial at 9 a.m. Oct. 15 at the Moore Justice Center Courthouse in Brevard County, records show. The trial will be coordinated by the Brevard Circuit Judge Kelly Ingram.
Antosia was charged with animal cruelty in August 2017 after his K-9 partner Diesel was found dead in the back of his patrol car four months earlier in Melbourne, authorities said. Antosia had gone to a work-related court hearing in Vero Beach with Diesel in the vehicle.
After court, Antosia drove to his home in Melbourne. Antosia told investigators he had forgotten Diesel was in the vehicle.
The patrol vehicle was turned off with its windows rolled up.
The dog was found dead April 28, 2017, officials said. Veterinarian Angela Cail, of Treasure Coast Animal Emergency in Vero Beach, performed an examination, which showed Diesel died from a heat stroke, court records show.
Antosia was immediately placed on administrative leave. He has since returned to duty working as a road patrol officer, Sebastian police Lt. Tim Wood said.
The Melbourne Police Department and State Attorney's Office conducted their own independent investigations of the case without any input from Sebastian police, officials said. Police conducted an internal affairs investigation into the incident.
The trial for Antosia was initially scheduled to take place in late October 2017. But, the trial was delayed after the veterinarian's testimony of the dog having a heat stroke was challenged.
Antosia's defense attorney, Gregory Eisenmenger, argued that Cail was not qualified to issue an expert opinion because she has no training or background in animal pathology, officials said. Eisenmenger said Cail's opinion was "a little more than an educated guess," records show.
Judge Ingram agreed with Eisenmenger, which prompted the State Attorney's Office to file an appeal.