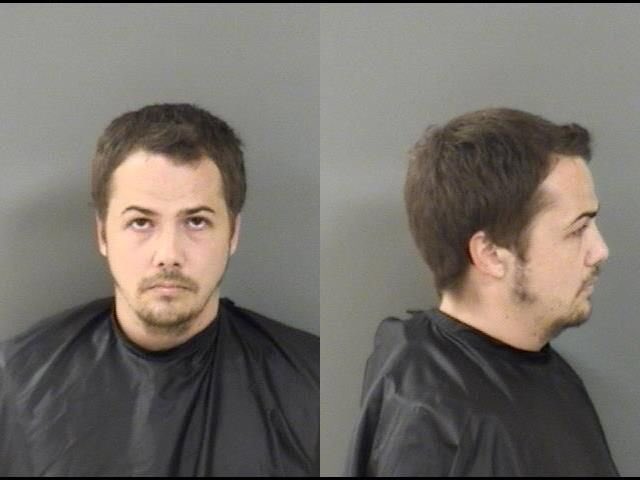 INDIAN RIVER COUNTY — The Grand Jury indicted a former pizza deliveryman on two formal murder charges from a fatal July shooting, involving his on-and-off girlfriend and another man inside a home, court records show.
James Byron Easling Jr., 22, was indicted on two counts of first-degree murder, records show. The grand jury handed down the indictment Tuesday.
Easling faces a minimum sentence of life in prison if found guilty, Assistant State Attorney Robyn Stone said. Stone said prosecutors will not seek the death penalty in the case.
Easling, of the 1300 block of 20th Court, Vero Beach, remained at the Indian River County Jail Thursday. He was being held without bond.
Deputies arrested Easling after he confessed to shooting Amber Smith, 27, and Jeremy Mcauliffe, 26, both of Vero Beach. The incident happened about 1 p.m. July 21 inside a home.
Smith and Mcauliffe were both taken to hospitals, where they later died, deputies said. Deputies originally charged Easling with two counts of first-degree murder.
Deputies said Easling lost control when he confronted Smith and Mcauliffe.
"It was a really bad decision," Indian River County sheriff's spokesman Maj. Eric Flowers previously said. "A person who became enraged had a weapon and made a decision to take lives."
The shooting and an altercation right before occurred in a short time frame – less than 20 minutes, Flowers said. Easling lived off-and-on at the residence.
Deputies said Easling, a Pizza Hut deliveryman, was coming home from work and still had on his uniform when he found Smith in bed with Mcauliffe. Smith was dating Mcauliffe while Easling and Smith were in the process of separating, Flowers said.
Easling got into an argument with Smith after finding Mcauliffe, who was visiting, in the home, deputies said.
"There's no evidence that leads us to believe (Easling) caught them in a romantic encounter," Flowers previously said. Easling yelled for Smith and Mcauliffe to 'get out.'
Smith's mother, who also lives at the home, said she heard a loud bang and then saw her daughter drop to the ground. Easling then shot Mcauliffe after Mcauliffe charged at him, deputies said.
Easling took the magazine out of the firearm and left the gun on the kitchen counter before deputies arrived. Deputies ran inside to treat Mcauliffe and Smith, who were both shot once in the chest, Flowers said.
Deputies found Easling unarmed and in the front yard. Easling then "confessed to everything," Flowers said.
Deputies arrested Easling and took him to the county jail. Easling had no previous criminal history within Indian River County, Flowers said.
Easling was due in court at 9 a.m. Oct. 22.