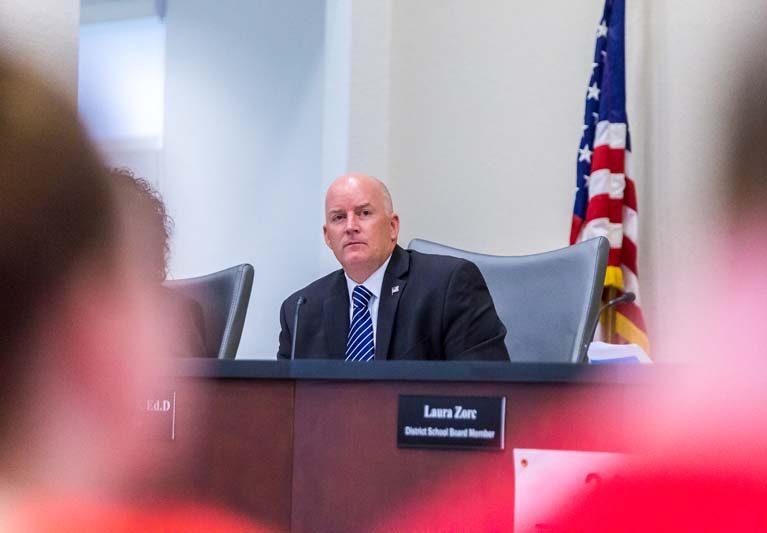 The Indian River School Board will immediately begin searching for a replacement for embattled school district superintendent Mark Rendell, who notified the board by email on Monday that he is looking for a new job outside the district.
Rendell also informed the board in his email that according to his contract he is only required to provide the board a 30-day notice of his departure.
His email and threat to leave the district with little time to search for a replacement angered and frustrated several board members with whom he already had a contentious relationship.
"Why don't you do the right thing for the students and community of this district and resign?" Board Chairman Laura Zorc asked Rendell during Tuesday's board meeting.
Later, the board agreed to meet from 4:30 p.m. to 6:30 p.m. on April 2 to discuss the search for a new superintendent. The meeting, which is open to the public, in the district's board room at 6500 57th St.
Rendell's email comes less than two weeks after learning that a majority of the board was planning to not renew his contract in July.
This story will be updated.