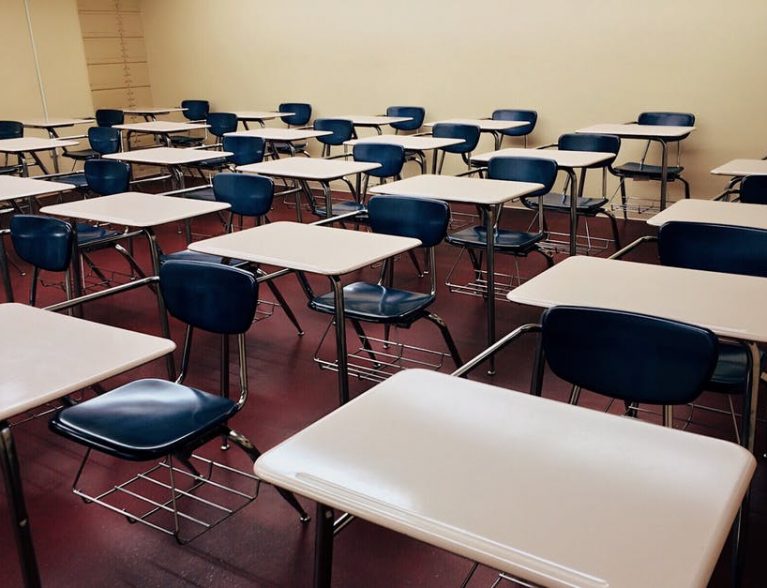 At first glance, Indian River County School District's recently reported graduation rate for June 2018 seems like great news. Having 92 percent of seniors graduate helped Indian River rank 27th out of 67 school districts in the state in educational quality. But based on standardized test scores it is not clear students who picked up their diplomas actually walked away with a functional education.
If the graduation rate were tied to academic success it would correlate with student performance on the Florida Standards Assessment 10th grade English Language Arts test, the closest thing the state has to a graduation barrier test.
That test must be passed in order to graduate – unless a one of the state-approved alternative tests is substituted – but a majority of Indian River County School District students fail the test.
Sebastian River High School's pass rate was 45 percent for the school year ending June 2018, dropping two points from the year before, while the school's graduation rate was 91 percent, up seven points from the year before. Vero Beach High School had a 93 percent graduation rate and a 50-percent pass rate on the 10th grade ELA, slightly below the state average 53-percent pass rate.
The other Florida Standard Assessment "end-of-course" tests "required" for graduation do not have to be passed, since they count for only 30 percent of the course grade, which is a good thing for students hoping to graduate – and for administrators whose success is measured by the grad rate – since the fail rate is high for those tests too.
At Vero Beach High School the pass rate last year for end-of-course Algebra 1 was 47 percent, 43 percent for Geometry and 60 percent for Biology. Sebastian River High School's end-of-course pass rates were 40 percent for Algebra 1, 55 percent for Geometry and 58 percent Biology.
So how are students graduating if they have not mastered the basics of a high school education?
In part, it is through the use of alternative "concordant" tests that can be substituted for the Florida Standards Assessment 10th grade English Language Arts test.
If students substitute the ACT Reading test, which the state began accepting several years ago, 19 out of 36 points is considered passing and the test does not measure writing skills that are measured by the 10th grade ELA.
The Florida Department of Education ruled in May 2018 the test will be phased out by graduating class 2022, after a study showed that it is flawed and does not meet federal education requirements. In the meantime, School District Superintendent Mark Rendell said 137 students used the ACT Reading to graduate in 2017. The number using it to graduate in 2018 isn't known.
The state also accepts a "concordant test" for Algebra 1 called PERT Mathematics. This test is also being phased out, after a study showed that it too is flawed. At press time, the school district had not provided any information about the number of students who have used the discredited test to graduate.
Besides passing standard tests, students must attain 24 credits in core English, math, science and social studies classes, or 19 credits if taking more difficult college-bound courses, in order to graduate.
"Virtual classes" that are largely unmonitored and un-proctored provide a route to get the required credits without necessarily mastering course material.
Over the past 10 years there has been a massive increase in online "credit recovery" classes for students who fail teacher-led classes. Over two-thirds of the high schools in the country are participating, according to a recent study by the Thomas B. Fordham Institute.
Students can access materials and tests from any computer. A Slate article, "The New Diploma Mills," described a Florida student "Googling" the questions on an end-of-course credit recovery test and easily finding the answers online. One expert estimated only 10 percent of credit-recovery students are actually mastering the material.
The extent of Indian River's online credit-recovery use could not be obtained by press time, but it's likely on the rise. The Florida Virtual School is a known credit-recovery school. The district paid $34,000 for its online classes over the 2017-18 school year, according to district budget documents, and expects to spend nine times that amount – $304,000 – during the 2018-19 school year.