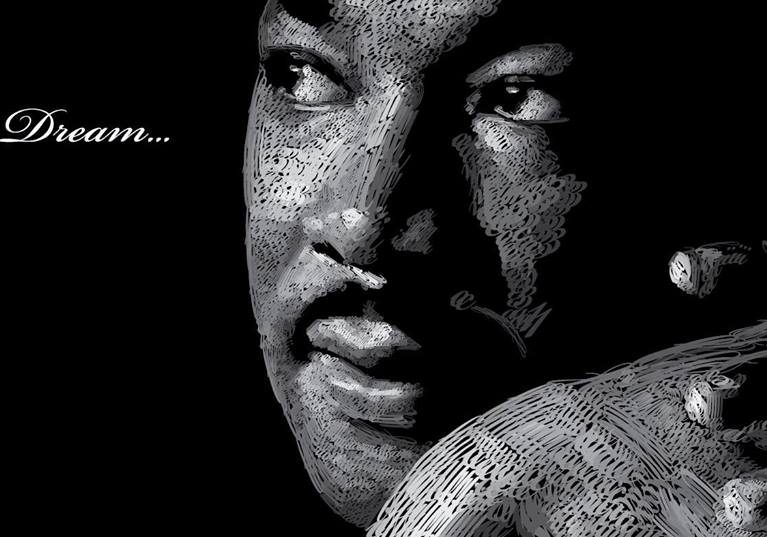 Photo provided by MLK Birthday Committee of IRC
GIFFORD — The year was 1968 and community leader Larry Staley remembers his mother shedding tears as they both watched newscasters announce the assassination of civil rights leader Dr. Martin Luther King Jr.
"It had a huge effect on her. I saw the effect it had on us as African Americans," said Staley, who served as manager for Indian River County Parks and Recreation for 37 years. "It gave me a great sense of knowledge of who he was."
Staley, who was in the second-grade when King died, said his parents were very religious and taught him about racism and nonviolence, similar to King's message. Staley said his parents told him that there would be people who would not like him because of the color of his skin, and that he would have to love them in spite of.
Staley, now 62, of Gifford, said King's message is still relevant today as the nation honors the slain civil rights leader with a holiday.
"Violence, including (mass shootings), is still plaguing our country," said Staley, president of the MLK Birthday Committee in Indian River County. "In order to bring humanity together, we have to end violence."
King, who was an advocate for nonviolent activism against racial inequality, was assassinated by James Earl Ray on April 4, 1968 at the Lorraine Motel in Memphis, Tennessee. He was 39.
The leader's death sparked a push in the nation to create a holiday in his namesake. Former late President Ronald Reagan signed MLK Day into law in 1983; it was first observed in 1986.
Residents in Gifford made sure the civil rights leader's legacy lived on by honoring him Monday during the annual MLK Day Parade.
The parade started at 10 a.m. Monday on Martin Luther King Jr. Day, or MLK Day. The American federal holiday celebrates the birth of King and is observed on the third Monday of January each year.
For Monday's parade, participants walked from 37th Street to the Victor Hart Senior Community Enhancement Complex, 4715 43rd Avenue, said Aundrea Perry, program director for the Boys 2 Men 2 Greatness mentoring program. The Indian River County Sheriff's Office, Mardy Fish Children's Foundation, Sebastian Elementary cheerleaders, Sebastian River High School's band and other organizations also participated.
The parade lasted until about 11 a.m., Perry said. Participants then proceeded to the Victor Hart complex, where more activities for MLK Day were held Monday afternoon.
Photos provided by Angelia and Aundrea Perry.