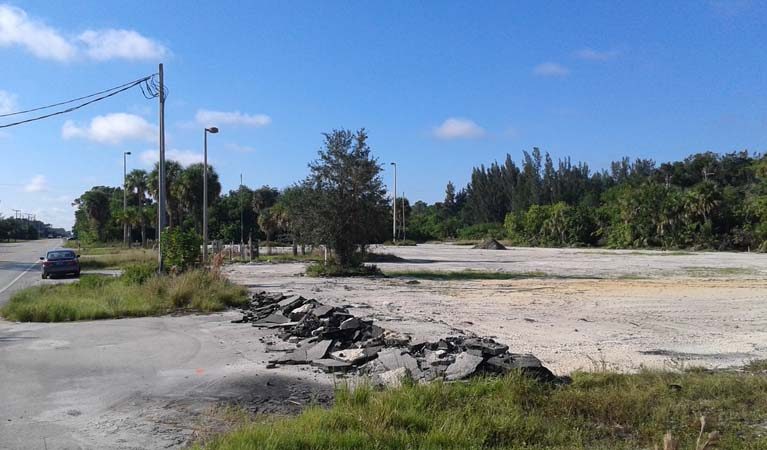 Land has been cleared for a substantial retail and restaurant development at the southwest corner of the intersection of Route 60 and 82nd Avenue.
Called Vero Town Center, the project encompasses 12.35 acres and could include a 45,500-square-foot grocery store, 22,400 of additional retail space, and two 3,500-square-foot out-parcel buildings – possibly a bank and a restaurant – according to a site plan pre-application filed with the county.
Five Parcels-60 LLC, a subsidiary of Brock Development Corp. of West Palm Beach, is the project applicant. The company purchased the five parcels that make up the site in 2008 for $3.6 million dollars, according to County records, but the project was put on hold when the economy and real estate market tanked.
"We're a small, family company … and we are patient," said Andrew Brock, a Brock Development  principal who is managing Five Parcels-60 LLC. "Now [the real estate market] has come back. There's some good development taking place toward I-95. We've done the demolition phase, the cleaning up.  Right now we are still exploring options… it takes time."
Bottom line: "We're excited. We're energized. We look forward to the process," Brock concluded.
The property previously was home to a Texaco gas station and convenience store, a popular mom-and-pop diner called Mrs. B's and several other buildings.
Five Parcels-60 LLC pulled a demolition permit July and the land has since been cleared.