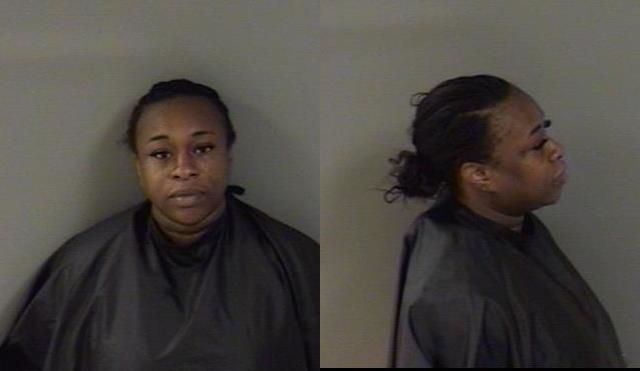 GIFFORD — A 30-year-old woman was arrested after deputies said she told a 9-year-old child – who had bruises on her face and appeared "malnourished" – to walk to the sheriff's office because the child did not do her chores, authorities said.
A community outreach worker found the child wandering near a bus stop at the Orangewood Park Apartments last month. The child later told investigators the woman, identified as Marshell Williams, punched and slapped her, reports show.
The girl, who had patches of hair missing, said she had not eaten for the past four days, authorities said.
Indian River County sheriff's deputies on Friday arrested Williams, of the 4200 block of 37th Drive, Gifford, on charges of child abuse and child neglect. Williams was released Saturday from the Indian River County Jail on $20,000 bond.
Deputies spoke with the mother, Williams, on July 3, who said she told the child to leave their home because she was misbehaving. A community outreach worker found the child and drove her back to the residence.
Williams said she beat the girl with a leather belt earlier while the girl tried to pull away, which caused the bruises on the child's neck and face, reports show.
Williams told deputies and Department of Children and Families investigators she offers three meals a day, but does not communicate with the child when she is hungry, authorities said. The girl said Williams told her, "It's your responsibility of knowing your own body and knowing if you are hungry," reports show.
Deputies inspected Williams' home and saw it was in clean condition. Williams denied hitting the girl in the face.
On July 6, the child was placed under the care of another relative, authorities said.
Deputies arrested Williams. Williams has an arraignment at 8:30 a.m. Sept. 26, court records show.