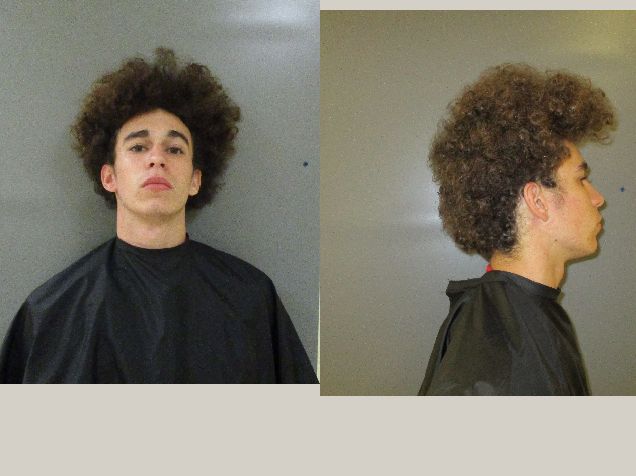 Update: Indian River County Sheriff's deputies on Saturday arrested Domonic Coppola, 21, of the 500 block of 7th Place, Vero Beach, on a third-degree murder charge in connection with a Friday drug-related shooting that left one man dead, reports show.
Coppola is being held at the county jail on $150,000 bond.
Earlier story
INDIAN RIVER COUNTY — Three men were arrested following a robbery over marijuana that turned into a deadly shooting at a mobile home park late Friday, deputies said. Another man was hurt after being struck by gunfire in a separate incident the same night.
Deputies said they found a large amount of marijuana near the deceased, identified as Samuel Tesci, 18. Deputies arrested Anthony Cavil, of Fort Pierce, Roberto Santos, of the 500 block of 22nd Court, Vero Beach, both 18, and Latravious Rivers, 19, each on second-degree murder charges.
All three are being held at the Indian River County Jail each on $250,000 bond.
At this time, detectives do not suspect the two shootings are related. A booking photo and address for Rivers were not available.
"Last night was another busy evening for our deputies, detectives, and 9-1-1 operators. Overnight, detectives have continued to follow leads on both cases in an attempt to locate and arrest those responsible for these shootings," Indian River County Sheriff Deryl Loar said in a statement.
"As we continue to gather evidence in these cases, we will seek justice for the victims. Again, we see drug related incidents turn deadly despite those who claim otherwise."
For the first shooting, deputies responded to reports of a gunshot victim about 10 p.m. Friday who was taken to the Indian River Medical Center by his girlfriend. The 19-year-old man, who had two gunshot wounds to the lower half of his body, told deputies he was shot while walking near 45th Street and 35th Avenue in Gifford, authorities said.
Detectives combed the area of the shooting scene, but have yet to find any evidence. When deputies asked the teen for more information, he became uncooperative, authorities said.
For the second shooting, deputies responded to reports of gunfire about midnight Friday at Countryside at Vero Beach mobile home park, 8775 20th Street, in west county. Upon arrival, deputies and Indian River County Fire Rescue crews found an 18-year-old man, later identified as Tesci, with a fatal gunshot wound near a pond, authorities said.
Deputies detained Cavil, Santos and Rivers as witnesses. Deputies later learned the three men along with Tesci rented a hotel room at the Vero Beach Inn & Suites nearby on Friday afternoon.
The four planned to order marijuana from a fifth man, identified as Domonic Coppola, 21, of the 500 block of 7th Place, Vero Beach, and rob him of the narcotics upon delivery, deputies said. The deal was scheduled to occur at Lot 11 at the mobile home park, giving the attempted robbers easy access to run back to their hotel room.
When Coppola arrived, he engaged in a physical altercation with the four men. Coppola then fired several shots, with one fatally striking Tesci.
Deputies said the other three men fled the scene, leaving the pound of marijuana behind. When the three men got to the hotel and realized Tesci didn't make it back, they went back to the scene and found him dead, deputies said.
After waiting an hour, the men decided to call law enforcement. The men were then taken to the Sheriff's Office to be interviewed.
Deputies arrested Cavil, Rivers and Santos. Each are facing second-degree murder charges because the incident happened during a robbery.
All three will have a first appearance Sunday morning.
"Our detectives have been out all night working this homicide case," Sheriff Deryl Loar said in a statement. "Because of their hard work, three of four individuals responsible for this death are behind bars this afternoon. The fourth person involved has agreed to surrender to our detectives and will be in custody soon."
Charges for Coppola are pending, deputies said.
Photos contributed by Indian River County Sheriff's Office