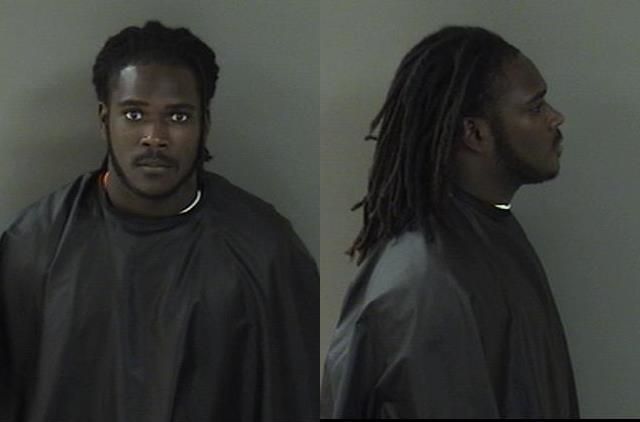 INDIAN RIVER COUNTY — Two men and a woman are behind bars after deputies found a firearm, 96 rounds of ammunition, 10 used syringes, marijuana and other drugs in a vehicle during a traffic stop, authorities said.
Deputies arrested Sylvester Mitchell, 23, Martavus Owens and Nicole White, both 31, on a variety of charges including possession of marijuana under 20 grams and possession of a controlled substance. Mitchell was also charged with possession of firearm by a convicted felon.
Indian River County Sheriff's deputies conducted a traffic stop about 1 a.m. Wednesday on a vehicle that ran a stop sign in the 900 block of U.S. 1. Deputies ordered the driver, front and back seat passengers to get out of the vehicle after they smelled cannabis.
Inside, deputies found pieces of marijuana all over the vehicle. Inside a backpack, deputies found two small digital scales, 18 white round sedative pills, a box of .22 short round ammunition and a plastic bag containing 10 used syringes, reports show.
Deputies searched under the driver's seat and found a .22 caliber Heritage Rough Rider revolver that was loaded with six rounds, authorities said. Deputies arrested Mitchell, Owens and White and took them to the county jail.
While en route to the jail, Mitchell tried to hide a bag of marijuana inside the deputy's patrol car. Deputies seized the bag.
Mitchell remains at the Indian River County Jail on $9,000 bond. Owens and White also remain at the jail, both without bond. All three have arraignments at 8:30 a.m. Aug. 15, court records show.
Photos contributed by Indian River County Sheriff's Office