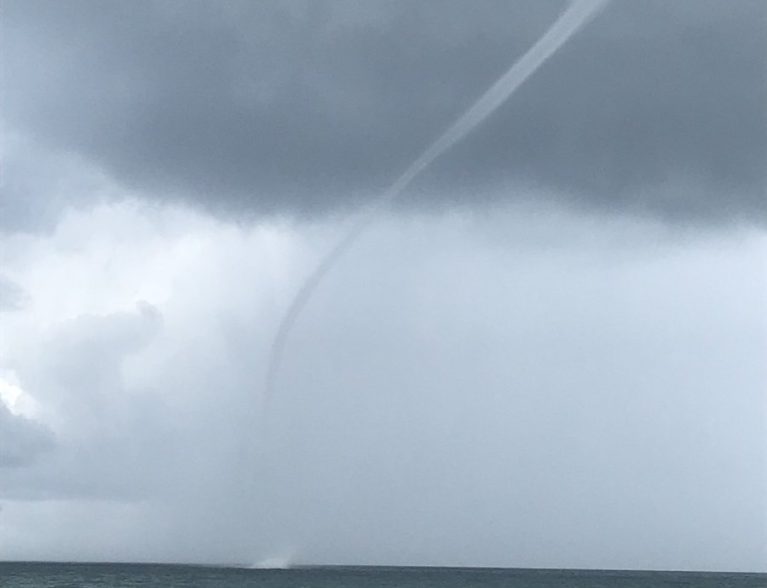 Photo provided by Kelly Patrick
INDIAN RIVER COUNTY — Several passersby spotted a waterspout off shore near the Indian River and St. Lucie counties border line.
"Its not an everyday occurrence, but it's not a rare one either," Meteorologist Derrick Weitlich, with the National Weather Service in Melbourne, said Thursday. "They form from time to time."
The National Weather Service in Melbourne confirmed the waterspout formed about 3:17 p.m. Thursday in the Atlantic Ocean, just east Avalon State Park and southeast of South Beach. The spout dissolved about 3:24 p.m., Weitlich said.
No injuries or damages to vessels were reported.
A waterspout is a tornado that forms over water, Weitlich said. If a waterspout reaches the shore, then it is classified as a tornado.
"Weaker winds are associated with waterspouts," Weitlich said. "They form with low level winds."
The winds for waterspouts are usually 65 mph and are weaker than tornadoes that form on land. But, waterspouts still have potential to do damage to boaters.
No further information was immediately available.