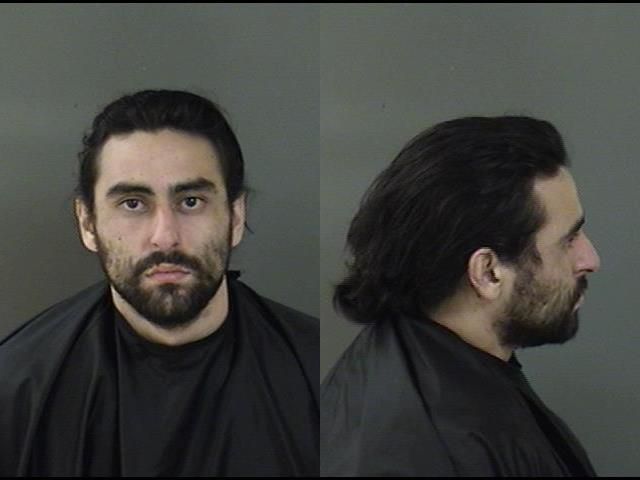 SEBASTIAN — A 24-year-old man is behind bars after threatening to kill his pregnant girlfriend when she told him she wanted an abortion and to end the relationship, police said.
Police arrested Randy Austin Vasquez, of the 700 block of Jackson Street, on charges of aggravated battery on a pregnant woman, false imprisonment and hinder communication to 911. Vasquez is being held at the Indian River County Jail on $11,000 bond.
Officers responded to a disturbance about 9:30 p.m. Wednesday at the woman's home on Jackson Street. Police spoke with the woman, who said a man she was in a relationship with, later identified as Vasquez, who was angry when he came over.
The woman is several weeks pregnant with Vasquez' child, reports show. When the woman told Vasquez she wanted an abortion and to end the relationship, Vasquez grabbed her arm and said, "Should I kill you?" authorities said.
The two began to argue when Vasquez grabbed a knife from the kitchen, held it to his neck and told the woman to kill him, authorities said. The woman said she tried to calm Vasquez down, but was unsuccessful.
Vasquez began to lock all the doors in the home and told the woman, "we were going to fix it and stay together," reports show. Vasquez pried the woman's phone from her hands and held her on the ground as she yelled for help.
The woman was able to escape from Vasquez' grip and ran down the street, where bystanders called 911. Police arrested Vasquez and took him to the county jail.
Vasquez has an arraignment at 8:30 a.m. July 18, court records show.