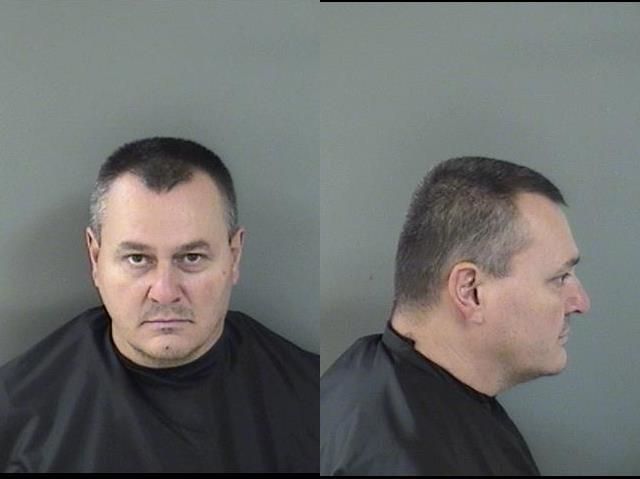 A 52-year-old man, who acted as a main caretaker of his former Indian River County neighbor, is suspected of stealing more than $100,000 from the 89-year-old for nearly three years, authorities said.
Indian River County deputies said Craig Mitchell Cullen "dumped" the man at a hospital in July 2016 and stole thousands from him by opening up credit card accounts in the man's name, running up the balances and never making the payments.
Cullen had power of attorney in the victim's financial affairs, authorities said. Authorities said Cullen convinced the victim to pay him for his own wife's medical treatments, reports show.
Deputies on Wednesday arrested Cullen, of Port St. Lucie, on a charge of exploitation of the elderly. Cullen was released Thursday from the Indian River County Jail on $150,000 bond.
The Allegations
It's a story of friendship that deputies said turned to corruption between Cullen, a former Indian River County resident, and the neighbor. Both previously lived near 20th Street and 82nd Avenue, west of Vero Beach.
Cullen befriended the victim a couple years before his wife died of an illness, reports show. Deputies spoke with the victim, who said Cullen helped to get the spouse into an assisted living facility.
Cullen told the man he would need to send him money to pay for his wife's treatment. When the man wrote Cullen a check for thousands of dollars in November 2015, Cullen told him he would hold the funds for safekeeping, reports show.
Instead, investigators said he kept the check. The victim said he tried to get the money back repeatedly, but Cullen refused.
Authorities said Cullen violated his responsibility as a power of attorney, which is the authority to act for another person in legal or financial matters.
Cullen then moved the victim in with him at a Port St. Lucie apartment in April 2016. Investigators said Cullen stole most of the cash the victim made from selling his home.
In July 2016, Cullen took the victim to a veteran's hospital in West Palm Beach, saying that he was hallucinating and needed medical attention. Cullen left in the victim's vehicle and did not return to pick him up when released, reports show.
The man was abandoned without his phone, wallet, identification or car, authorities said. When the hospital contacted Cullen to pick the man up, Cullen replied he would not be coming back because he was "no longer capable of taking care of him," reports show.
The hospital helped to put the man in foster care at a Port St. Lucie home.
The Investigation
Deputies spoke with Cullen in July 2017 over allegations that he abused his trust and abandoned the victim. Deputies reviewed the victim's bank records and determined thousands in additional checks were made payable to Cullen since he took over the man's account.
Bank representatives had also told the victim the previous year that Cullen appeared to have been forging checks from the victim's bank account since Jan. 2016. A review of the victim's financial records by deputies showed that Cullen opened multiple credit card accounts in the victim's name – spending thousands on sites such as Amazon.com – and used a Home Depot card to spend more money on furnishings.
Investigators located the victim's car in Kissimmee, Florida.
Deputies arrested Cullen and took him to the Indian River County Jail. Cullen has an arraignment at 8:30 a.m. July 18, court records show.