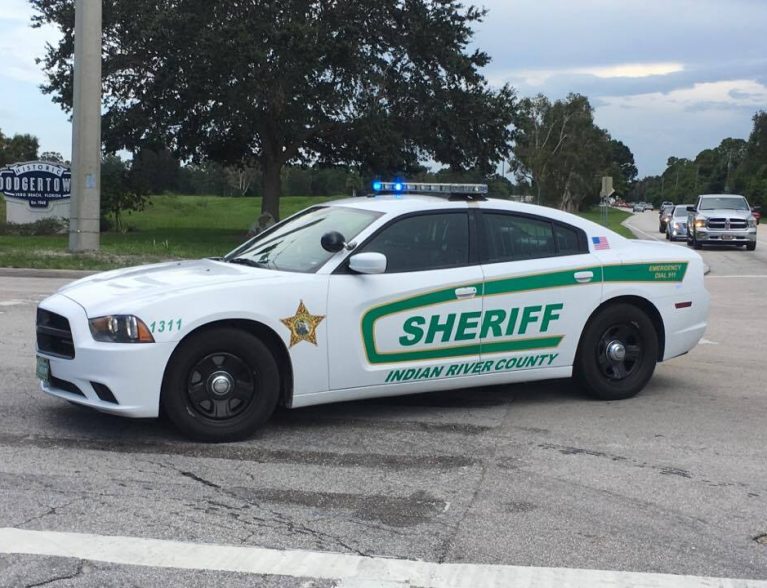 INDIAN RIVER COUNTY — Indian River County Sheriff's Sgt. John Cronenberg was arrested early Friday on accusations that he smashed a woman's head into the sidewalk and ground during a domestic dispute, authorities said.
The woman, who had a large golf-ball sized bruise on her forehead, told police she "can't lie" and said Cronenberg attacked her, an arrest report shows. She initially gave doctors who treated her a false name and said she didn't want to ruin Cronenberg's career with the Sheriff's Office, authorities said.
Sebastian police arrested Cronenberg, 55, of the 4000 block of 41st Street, Gifford, on an active warrant for domestic violence battery. The veteran sergeant was released about noon Friday on $500 bond and has been placed on administrative leave, authorities said.
Police responded to a physical disturbance involving a battered woman about 3:30 a.m. Friday. The location of the disturbance was redacted from the arrest report.
The woman, who was bleeding heavily from her forehead, was taken to the Sebastian River Medical Center. The woman uttered that she was afraid to go home, authorities said.
Sebastian police overnight developed probable cause for Cronenberg's arrest and applied for a warrant. The Honorable Judge Judge Joe Wild issued a warrant this morning for the sergeant's arrest, just before he turned himself in to the county jail, authorities said.
Cronenberg has worked with the Sheriff's Office for 23 years and is currently assigned to court security, authorities said. His booking photo was not available.
No further information was immediately available.