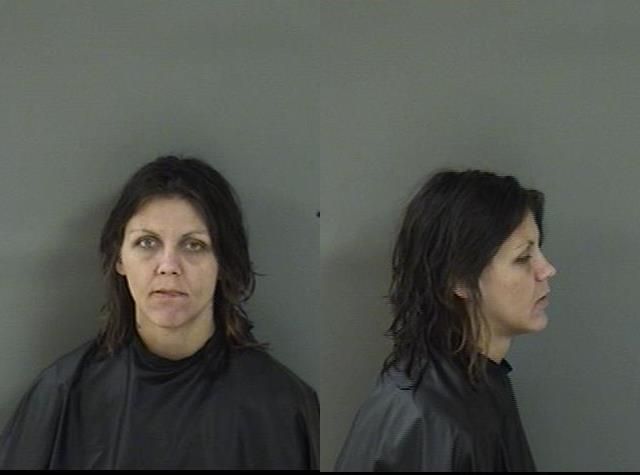 VERO BEACH — A woman was arrested after she ran from a traffic stop and was later found in the back of another vehicle during a second traffic stop, according to an Indian River County Sheriff's Office news release.
Ariel Dumont, 26, of the 500 block of 13th Place, Vero Beach, was charged with violation of probation, theft and escape or attempt to escape. She is being held at the Indian River County Jail without bond, according to the Sheriff's Office.
About 4 a.m. Sunday, deputies located a suspicious vehicle in the 7800 block of 77th Street. They learned the vehicle's passenger, Dumont, was wanted for violation of probation on grand theft charges, the release states.
Deputies placed Dumont in handcuffs and put her in the back seat of the patrol vehicle. When they questioned the driver of the vehicle, Dumont opened the center cage window and got out of the vehicle through the front passenger side door, the release states.
The driver, James Aceto, 42, of the 500 block of Lanfair Avenue, Sebastian, was apprehended on charges of possession of drug paraphernalia. He was released Sunday on $500 bail.
Patrol and K-9 deputies did an extensive search on areas Dumont is known to be around, the release states. About 9:30 a.m., they made a traffic stop on a vehicle driven by Clifford Jamison, 54, of the 100 block of Cardinal Drive, Sebastian.
Deputies said Jamison is a known associate of Dumont.
The woman, who had changed her clothes, was hiding in the backseat of the vehicle still wearing handcuffs, the release states. Jamison was arrested and charged with aiding an escape and resisting without violence; he has no bond.
Dumont was taken to the county jail for booking.
"This isn't Dumont's first attempt to flee from our deputies. Last year, during a search warrant, she fled out of a back window injuring herself in the process," Sheriff Deryl Loar said in the release. "She is a known drug addict who will do whatever it takes to flee from law enforcement. Fortunately, we were able to take her off the streets before she could commit any other crimes in our community."