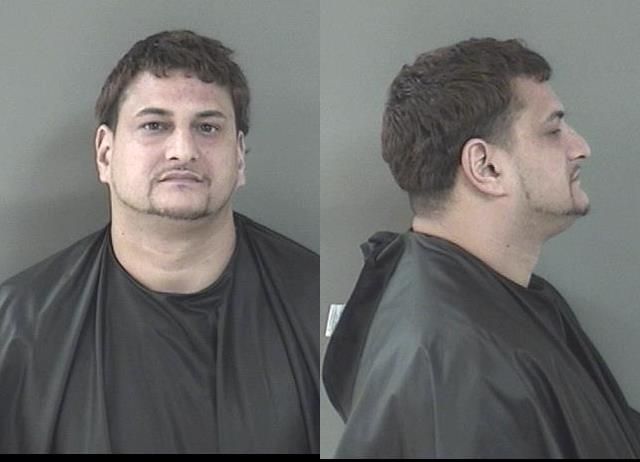 FELLSMERE — A man was arrested after he led police on a high speed chase with two minors in the vehicle, according to an Indian River County Sheriff's Office arrest report.
Ernesto Adrian Aparicio, 38, of Palm Bay, was charged with driving while license suspended, fleeing and eluding and child abuse. He is being held at the Indian River County Jail on $16,000 bail.
Police saw a car going 50 mph in a 30 mph zone shortly after 6 p.m. Thursday near the intersection of County Road 512 and North Magnolia Street, the report states. They activated their sirens and followed the car to North Myrtle Street, where it continued traveling at a high rate of speed.
The car then turned right into the back parking lot of a business plaza and crashed head on into a log that is used to divide the parking lot, the report states. Officers pulled up to the car and saw a man standing near the driver's side door and two girls standing near the passenger side.
The man, later identified as Aparicio, told police he didn't stop because he has a warrant out of Orange County. Officers spoke with the girls, 12 and 13, who told them they were at the beach earlier with Aparicio and got lost on the way home.
The girls told police they were wearing their seat belts at the time of the crash, the report states. Police then found an open bottle of vodka on the front passenger seat and discovered Aparicio has a suspended license.
Police took Aparicio to the county jail for booking. Information on the relationship between Aparicio and the two girls was not available.