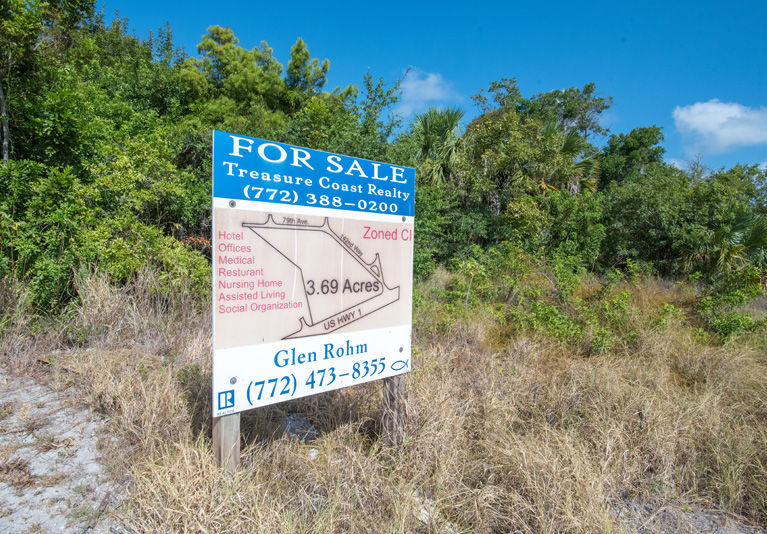 A new medical office building is coming to a U.S. 1 location walking distance from Sebastian River Medical Center, which also happens to be planning a major expansion. The hospital expansion is driving the project.
Boca Raton-based Randy Tulepan, of Roberts Equities, plans to develop the 35,000-square-foot medical building on a 3.69-acre site at 13975 U.S. 1.
It will be the first major medical office development in at least 10 years in Sebastian, said Michael Yurocko, vice president and broker of Vero Beach-based SLC development, who represented Roberts Equities in the land purchase.
The property sold for $1.3 million, according to Tulepan. He said exact construction costs are still being finalized.
Yurocko figured the whole project – land and construction – would probably be in the "eight figures."
Tulepan said the location of the new medical building is the driver in the deal because it's a stone's throw from the expanding hospital. Sebastian River Medical Center is adding 10 operating rooms and 48 patient rooms in a 94,000-square-foot addition and has been hiring a steady stream of new doctors who will need office space.
Groundbreaking for the $64 million hospital expansion is Aug. 29.
Tulepan said the presence of medical services in the immediate area and the opportunity to consolidate medical offices in a single building were other major factors that are making the project very attractive.
"There are some medical offices in old buildings or strip centers," Yurocko said. "If they're new, they're not very big. There hasn't been anything like this for a long time, especially on this scale."
Besides doctors, "You have other medical services that want to come to the area, like radiology, and they're looking for places to establish [themselves]," Yurocko said.
Other competing healthcare systems also need the space, he said.