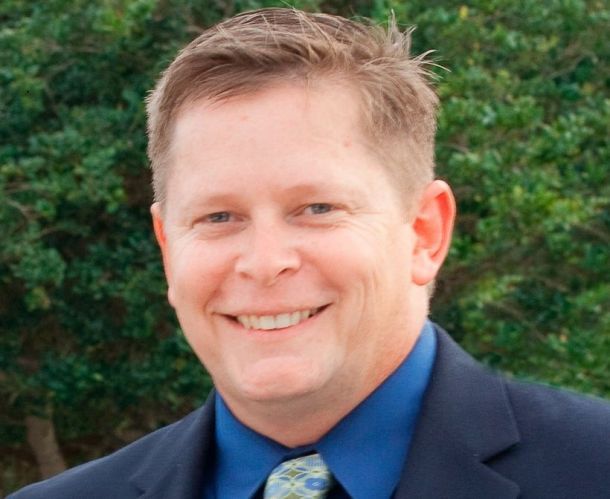 INDIAN RIVER COUNTY — The night Shawn R. Frost won the District 1 seat on the Indian River County School Board he was notified by a member of the media an elections complaint had been filed against him, alleging he didn't meet residency requirements.
By Thursday, he still had not seen a copy of the complaint nor heard from the State Division of Elections that a complaint had, in fact, been filed.
Frost told VeroNews.com Thursday that it amounts to "baseless complaints."
According to local media reports, the husband of incumbent Karen Disney-Brombach, who lost the race, filed the elections complaint on Monday. Multiple attempts to reach Disney-Brombach were unsuccessful Thursday.
And messages left at the State Division of Elections were not immediately returned.
For his part, Frost said he has followed the letter and spirit of the law.
"Did I move here to win this race?" he asked rhetorically. "Yes, absolutely. The stakes are so high."
Frost maintains that he moved into 6700 77th Street, Vero Beach, south of Liberty Magnet School, in May. The home belonged to his father who recently sold it to an out-of-state buyer who is now leasing the home to Frost, he said.
Frost said he did what everyone else does when they move – changed his mailing address, updated his driver's license, updated his voter registration card.
"My mail comes here," Frost said, adding that all his clothes are in the house; he has a TV and his DVDs, and other items he needs for living at the home.
He said the 77th Street home is not a "paper residence."
However, his family still lives in one of their other two homes – the other home is rented out. Frost said he still manages to have dinner with the family and date night with his wife, despite being in a different house.
"I didn't want to upset the household," Frost said of not relocating the family to the 77th Street house when he moved there.
He said he could see why some might question whether he really does lives in the 77th Street given the family situation.
"Those suspicions are reasonable," Frost said.
Frost said it is unfortunate that the elections complaint is receiving attention because he would rather discuss the issues that factored into his decision to run for School Board, including Common Core.
"There are real issues facing Indian River County," Frost said, adding he'd prefer to talk about those. One such issue is standardized testing, which Lee County, Fla., recently opted out of. It's something that Frost wants to explore for Indian River County as a School Board member.
Despite the elections complaint, Frost said he is moving forward with preparing for his 4-year term on the School Board. He is setting appointments with Schools Superintendent Dr. Fran Adams and her executive team, among others.
And while he said he's been monitoring School Board meetings remotely via web live streaming, Frost said he will now attend the meetings in person as part of his preparation.
"I'm not that concerned," Frost said of the complaint. "I won in all 37 precincts. The voters have spoken."
In checking elections results available on the Supervisor of Elections Office website, Frost is not accurate. He lost six precincts to Disney-Brombach, one by as little as two votes, and one by a margin of 20.