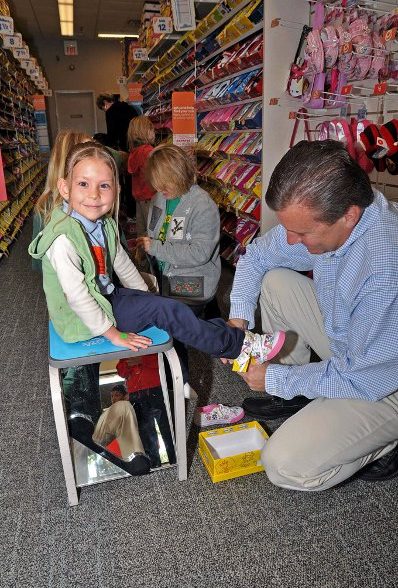 VERO BEACH — The Education Foundation of Indian River County (EF-IRC) recently received a grant of $5,000 from Grand Harbor Community Outreach to support the Sneaker Exchange Program.
The grant funds will be used to purchase socks and sneakers for more than 280 economically disadvantaged students.  Each school year more than 2,000 Indian River County public school students benefit from this program.  
The goal of the program is to keep children in need, in grades K-12thth, on a path of learning with renewed self-esteem.  The sneakers allow the students to participate safely in all school activities.
The EF-IRC is a "zero based charity."  This means that the non-profit organization does not have an endowment to support the program.  The funds raised for the Sneaker Exchange are generously donated each year to insure uninterrupted services.
To make a donation or to learn more about the Sneaker Exchange, visit www.edfoundationirc.org, call 772-564-0034 or email: director@edfoundationirc.org.