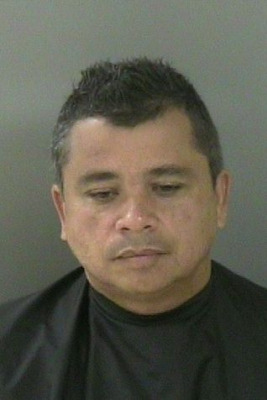 INDIAN RIVER COUNTY — The Indian River County Sheriff's Office has shut down an unlicensed dental practice operating out of an apartment in the Kyle Run apartment complex south of Vero Beach and arrested the so-called dentist.
Diego Mazura Gonzalez, of 510 8th Manor, Unit 101, was arrested after two of his "clients" went to authorities.
One victim went to Gonzalez on May 28 to have a tooth pulled, he told authorities. Gonzalez gave him an anesthetic for the pain and removed half the tooth. Later that day, the victim went to Indian River Medical Center.
While at the hospital to speak with the victim, a witness who was with him also told authorities that she had gone to Gonzalez to have a cavity filled and paid $200 to have the work done, instead of a root canal she needed.
Based on the information the clients provided, the Sheriff's Office arranged for a deputy to contact Gonzalez to make a fictitious appointment for a toothache.
During the appointment, Gonzalez told the undercover deputy that he is a certified dentist in Mexico, as well as an oral surgeon, and that he does not practice dentistry in America because he is not licensed here.
Gonzalez also said that he only exams dental problems and offers advice on what should be done but that he does not charge for the consultation or perform any work.
Prior to the appointment, the deputy had asked Gonzalez how much it would cost for the appointment and Gonzalez told him he would not know until after he had examined the problem tooth, according to the arrest report.
Gonzalez told the deputy during the appointment that he is in America visiting family and that he purchases dental supplies to send back to his practice in Mexico. He also gave the deputy a tour of the apartment, which included dental equipment and a computer chair set up in a spare bedroom and a dental light and some dental supplies in a closet.
Gonzalez is being held at the county jail on $5,000 bond on a charge of felony unlawful practice of dentistry, according to his arrest report.