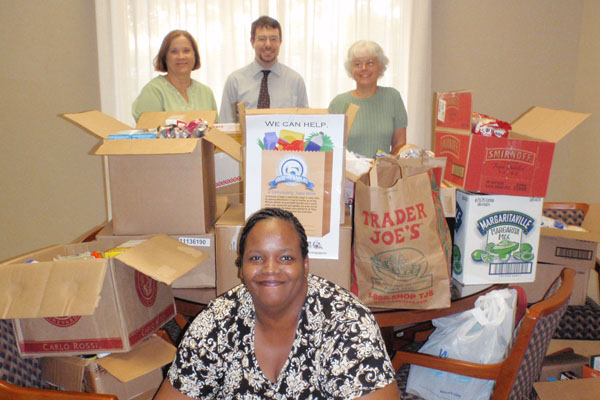 INDIAN RIVER COUNTY — Seacoast National Bank delivered thousands of pounds of food that were donated at the bank's 29 branch locations in Indian River, St. Lucie, Martin and Palm Beach counties as a result of the 2009 Food For Families community food drive.
For the second year as the food drive sponsor, the bank gathered non-perishable food donations, which will be distributed within the county in which it was gathered through established non-profit organizations that distribute food to economically challenged families and individuals.
"We are grateful for the unprecedented amount of donations that were brought into our branches this year," explained Dennis Hudson, Chairman and CEO of Seacoast National Bank. "Our employees, customers and the community as a whole opened their hearts and pantries to help those less fortunate."
Although the bank doesn't have an official accounting of the amount of food donated this year at this time, the 2008 Food For Families drive resulted in 882,022 pounds of food gathered that benefited 110 non-profit organizations that feed families in need and the homeless on a regular basis. For the past five years, WPTV's Food For Families initiative has collected an average of 600,000 pounds of food per year.
The operating arm of Seacoast Banking Corporation of Florida (NASDAQ: SBCF), Seacoast National Bank has 41 offices in Florida and approximately $2.3 billion in assets, and is one of the largest independent banks headquartered in Florida.