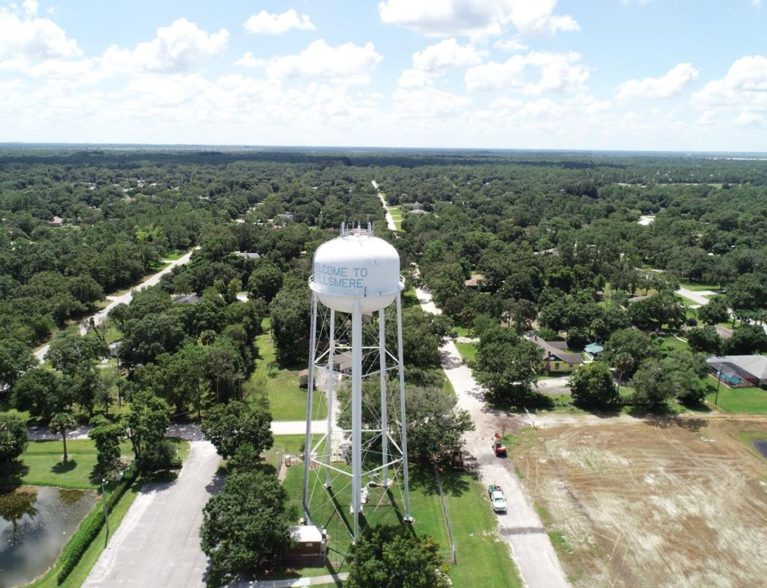 Fellsmere is among several Florida towns that will receive an infrastructure award that will go toward restoration and improvement projects following the damage left behind by the 2017 Hurricane Irma, state officials said Friday.
The city of Fellsmere will receive $4,068,300 under the Florida Department of Economic Opportunity's Rebuild Florida Infrastructure Repair Program. The funds will aim to increase accessibility to the city's water plant.
"Florida communities are still recovering from the impacts of Hurricane Irma, and helping them rebuild remains a top priority," Gov. Ron DeSantis said in a statement. "This funding will not only help to ensure Hurricane Irma-impacted communities are restored, but also help improve their resiliency against future events."
Nearly $100 million has been awarded to 24 Florida communities impacted by Hurricane Irma. The Category 5 storm was not catastrophic for Indian River County, but it did leave behind noticeable damage, including flooded streets, downed power lines, fallen trees, toppled light poles and beach erosion.
"Governor DeSantis has challenged our department with ensuring Hurricane Irma-impacted communities across the state can access the resources necessary to help them rebuild and enhance their resiliency," Dane Eagle, Executive Director of the Department of Economic Opportunity, said in a statement. "The Rebuild Florida Infrastructure Program is one way we can help these communities recover as we continue to make our state more resilient to future storms."
The funds for the infrastructure repair program are provided through the U.S. Department of Housing and Urban Development's Community Development Block Grant – Disaster Recovery Program.